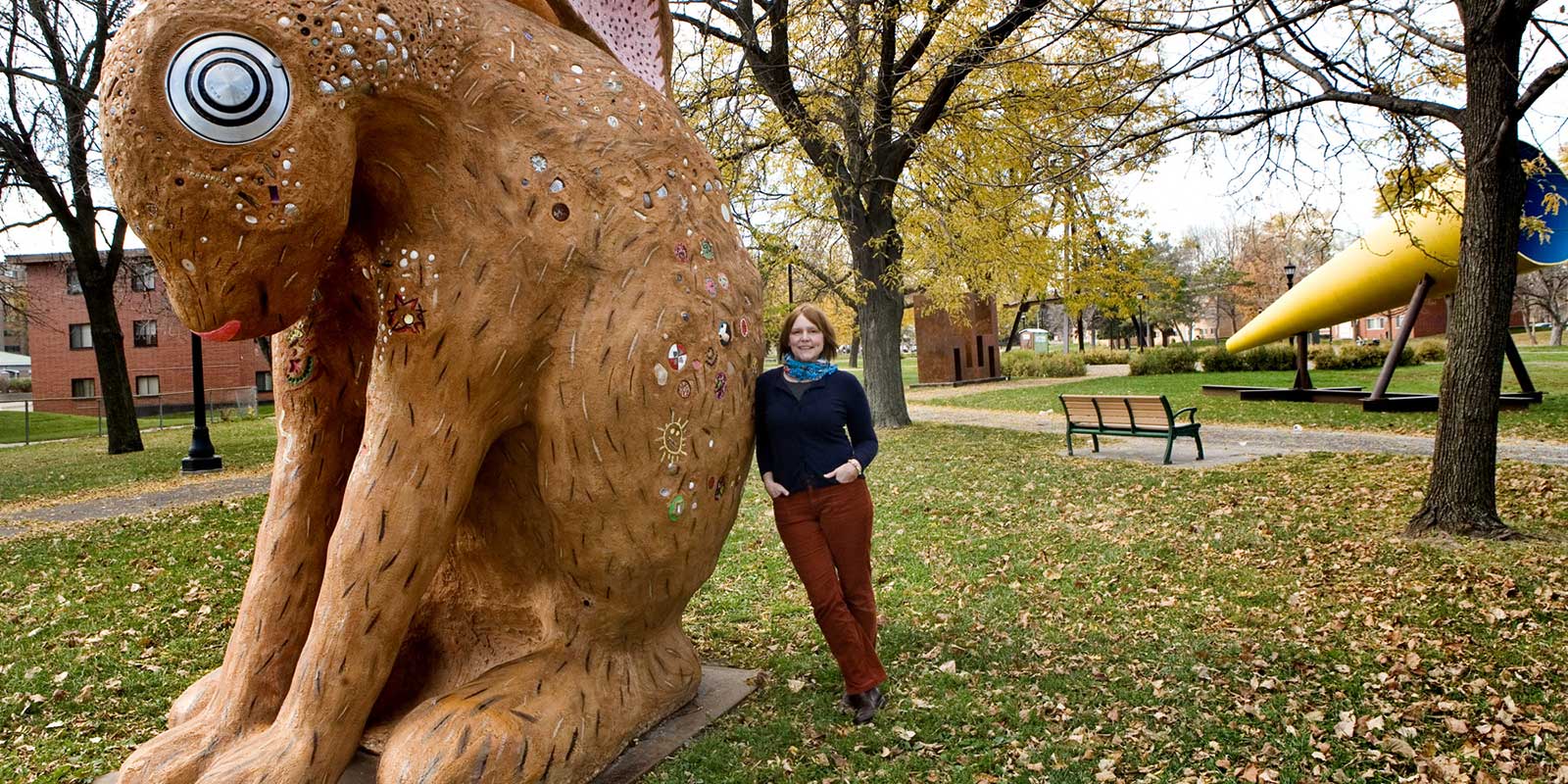 Mary Johnson is a sculptor, arts educator, and became Public Art Saint Paul's Director of Education in spring of 2013. She first worked with Public Art Saint Paul on the gateway sculpture Max Rabitat commissioned for Western Sculpture Park in collaboration with community members and the Public Art Saint Paul education program. Mary served as a teaching artist and lead the education program's workshop planning from 2009 through 2012.
Mary is an adjunct sculpture instructor at the College of St. Benedict & St John's University University. She has taught classes and workshops at the University of Minnesota Twin Cities; Franconia Sculpture Park; Selby Avenue JazzFest; community art centers in Rochester, Minnetonka, and White Bear Lake; and at a host of other festivals, events, and workshops throughout the midwest.
In her artistic practice Mary utilizes recycled and repurposed materials for the creation of her sculptural works. Both the Minnesota DNR and Hudson, WI's RiverFest have commissioned large outdoor public sculptures made from materials gathered from river cleanups. These sculptures highlight the impact our everyday actions have on our beautiful public waters.