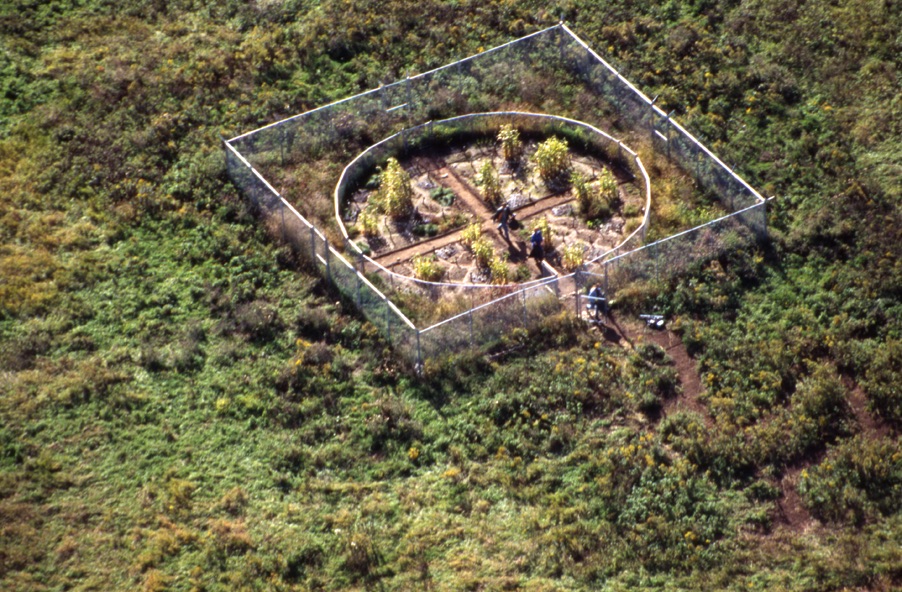 In celebration of our 30th Anniversary, Public Art Saint Paul is bringing the inspiring Mel Chin back to Saint Paul for a rare visit. His visit will inaugurate a new annual visiting artist series.
Mel Chin is one of today's most respected conceptual visual artists, whose works require multi-disciplinary, collaborative teamwork to conjoin cross-cultural aesthetics with complex ideas.Chin insinuates art into unlikely places, including destroyed homes, toxic landfills, and even popular television, investigating how art can provoke greater social awareness and responsibility.
He gained international recognition for his pivotal work Revival Field, a designed landscape created at the Pig's Eye Landing Superfund site in St. Paul in the early 1990s. Working with the Walker Art Center, City of Saint Paul and state agencies, and research agronomist Dr. Rufus Chaney, Chin designed an evocative landscape that proved plants could remove heavy metals from polluted soil. This collaboration between art and science inspired the then-emerging field of environmental art and launched the use of bioremediation to repair polluted land.
Now, 27 years later, Chin returns to visit the site of Revival Field and to share its story and impact. Join us Thursday, October 19, at 7 pm for a free public discussion with an artist who continues to intrigue audiences and critics and whose work gave momentum to the environmental art movement.
Revival Field Revisited: Thursday, October 19, 7 pm
University of Saint Thomas, O'Shaughnessy Education Center Auditorium
2115 Summit Avenue, Saint Paul
Together // Artists and Scientists Building Community Symposium: Friday–Saturday, October 20 & 21
Mel Chin's Thursday evening talk provides the keynote address for and prelude to a gathering of artists and scientists, led by Public Art Saint Paul's City Art Collaboratory, a group that has spent six years discussing and focusing on publicly oriented, environmentally focused projects. The symposium is aimed at artists and scientists interested in learning how to collaborate across disciplines.
Find the eventbrite for Mel Chin's talk here and an accompanying symposium here.