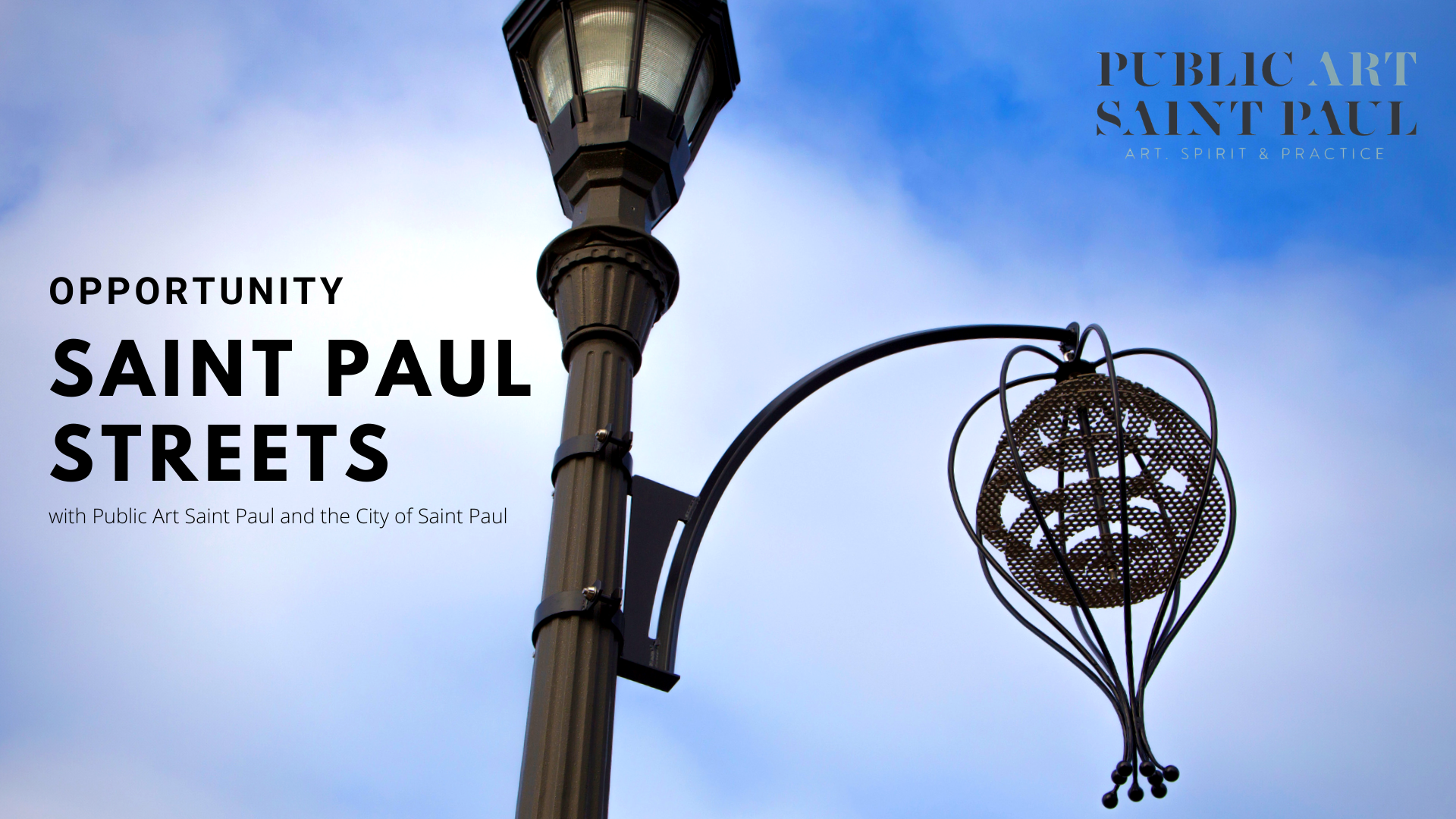 PASP City Artist Aaron Dysart is excited to announce a number of public art opportunities for St. Paul Streets!
This part of the City of Saint Paul's public art ordinance program has created dozens of innovative small sculptures that integrate art into residential neighborhoods. As City Artist, Aaron works with the City to curate artists for these opportunities.
This year, he wants artists to know of the multiple opportunities on deck for artists to add their voices to our city through permanent artwork throughout Saint Paul. Calls for artists' Request for Qualifications (RFQ) are coming soon.
These Streets public art projects share artistic expressions with thousands of people in everyday landscapes for 15 years or more. They bring joy to the everyday. How can we see our streetscapes anew?
Streets Project Areas
Several artists will have an opportunity to create work for the north loop of St. Paul's Grand Round along Wheelock Parkway, using the theme of birds and migration.
Artists will also be enlisted for street-side art projects in a residential area in Highland Park and near the busy transit hub of Como and Highway 280, both open to ideas that fit the project area.
We encourage artists with limited public art building experience to team up with professional fabricators to see their dreams and designs in our built environment. Our City Artist acts as a resource to navigate regulations and suggest possibilities to open up the public art field to new artists. Submissions to the City's bid portal will be coming soon with greater detail on project areas and budgets.
Interested or have questions? Contact City Artist Aaron Dysart to learn more: aaron.dysart@ci.stpaul.mn.us.
These calls will be published soon on the City of St. Paul's bid portal: www.stpaulbids.com/portal