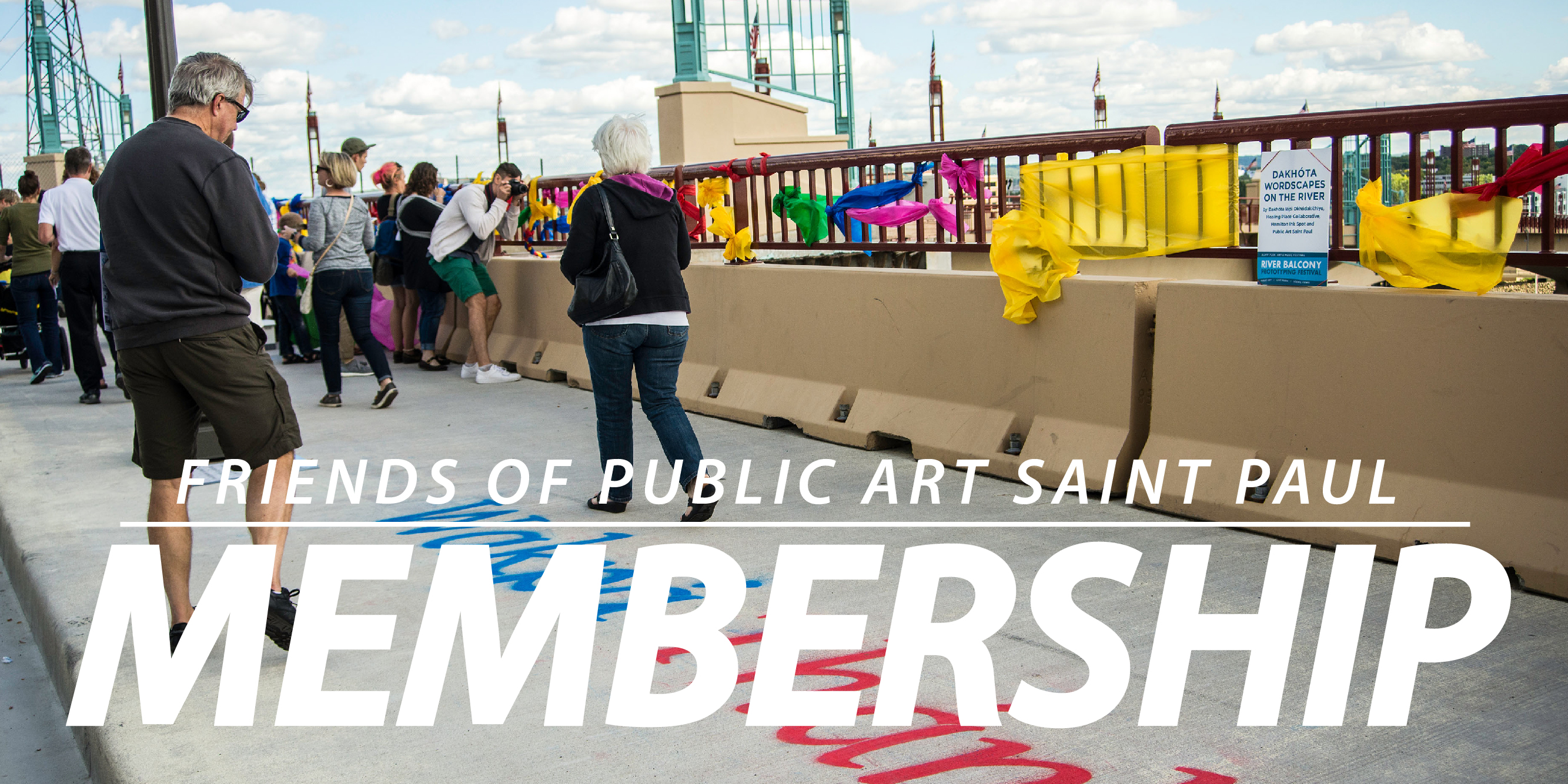 BECOME A MEMBER TODAY!
Your membership helps to grow the power of the creative process in
our civic life, creating a more just, beautiful, and sustainable Saint Paul.
COMMUNITY
At Public Art Saint Paul (PASP), we envision our community's future filled with creativity, play, and innovation. Advocates like you propel our vision forward, shaping a thriving creative and civic life. Being part of PASP puts you right at the heart of artistic endeavors that shape Saint Paul, fostering experiences that expand the imagination and bring community together.
ART
Our City Artist Program generates beloved projects – Sidewalk Poetry, Urban Flower Field, Pop Up Meeting, Bee Real Bee Everywhere, and Comforting Climate among them. Sculpture and community gatherings transform the green space at Western Sculpture Park. The Art of Food in Frogtown and Rondo hosts civic conversations and brings artistic practices to food systems. Signature temporary works, such as The University Avenue Project with Wing Young Huie and CREATE: The Community Meal with Seitu Jones, convey new visions for our future.
PASP MEMBERS HAVE UNIQUE OPPORTUNITIES TO
Take part in our fun, unique, and cutting- edge members-only events.
Access reserved seating at events.
See public art being made and get to know the artists who create it.
Contribute to unique artistic/civic collaborations.
Party with us at the Annual Gala with a member discount.
Receive a distinctive thank-you gift – such as original artwork. (Catalyst and above)
Join our vibrant and passionate Public Art Saint Paul community.