June 24 - September 16, 2023
WAKPA means RIVER in Dakota language, a name that recognizes the great rivers that define our lives and landscapes in the Twin Cities, while also acknowledging that the Twin Cities inhabit Dakota land.
12 Weeks to Experience New Public Art Commissions, Other Projects, and Exhibitions by Minnesota-based Artists Installed in a Network of Locations across Saint Paul and Minneapolis
Triennial Theme: Network of Mutuality
How are we related? How do we overcome divisions? How can art help us to consider our mutuality with each other so that everyone thrives? Who is included in our networks of mutuality? How can art help us to envision new futures?
Wakpa Triennial presents art that explores broadly resonant concepts from Dr. Martin Luther King, Jr. to consider these questions at a pivotal moment in the histories of St. Paul and Minneapolis as we rebuild and revive our communities, places, and spirits, with artists leading the conversations.
Wakpa Triennial Art Festival Introduction
In summer 2023, Public Art Saint Paul (PASP) and its organizational partners will present the inaugural Wakpa Triennial Art Festival in the Twin Cities. Newly commissioned artworks by more than 30 Minnesota artists, coupled with public programs and tours featuring additional artists, writers, performers, and cultural commentators, will lead viewers to places they may not have known before or will see anew through the eyes of artists. The Wakpa Triennial will offer opportunities for friends and families to experience and to learn more about people, place, neighborhood, land, water, plants, and how these are related.
This multi-site, dispersed exhibition of public space projects and gallery-based installations represents an unprecedented opportunity for Minnesota artists to take center stage, with the majority of artwork created by artists of color living in the Twin Cities. Imagine visiting locations around the Twin Cities, from downtown St. Paul to downtown Minneapolis, neighborhoods on Lake Street and Franklin Avenue, University Avenue and East 7th Street, and along the Mississippi River itself. Triennial art sites provide a network of connections to place and people, a webbed pathway that invites audiences to build mutuality with artists, history, land, culture, and each other.
The Wakpa Triennial Art Festival adopts the Dakota word "wakpa," meaning "river" for its name. The Mississippi, the precious source of all life and settlement in this region, is called in Dakota "Wakpa Tanka" for Great River, and "Haha Wakpa," for "River of Waterfalls." The Minnesota River—Mnisota Wakpa--flows into the Mississippi at Bdote, a sacred site for the Dakota, whose ancestral and contemporary homelands the Twin Cities inhabit.
Rivers teach us about the networks of connections in watersheds that braid streams and tributaries through the land, uniting people and place across many miles in an ecological web. Rivers can act as boundaries or as avenues for exchange and travel, linking far flung places and people. They are places of renewal, nourishment, and respite. Art also provides those sustaining experiences.
Triennial Theme
Commissioned artists are responding to the theme, Network of Mutuality, in developing new art projects. This phrase from Dr. Martin Luther King, Jr.'s Letter from Birmingham Jail speaks to social justice, mutual care, interdependence, and inextricable links among humans.
King's beliefs find resonance in other currents of philosophical thought. The Dakota  philosophy of Mitákuye Owásiŋ, meaning "all my relations" or "all my relatives," recognizes the connections among humans and with the more-than-human beings with whom we share the planet.
Triennial Context and Transformative Potential
With the traumas of a 2+ year pandemic compounded by the challenges following George Floyd's murder in Minneapolis, the racial reckoning that is still underway, and the desire to rebuild our cities centered in equity, the Wakpa Triennial connects with the voices from all quarters that are urging us and promising to do better. Artists will lead in imagining the future that we want to build together on this land, along our great rivers, with everyone included. Triennial visitors from near and far will have opportunities to take part in critical conversations and unique experiences over 12 weeks in 2023.
Pramila Vasudevan, Artist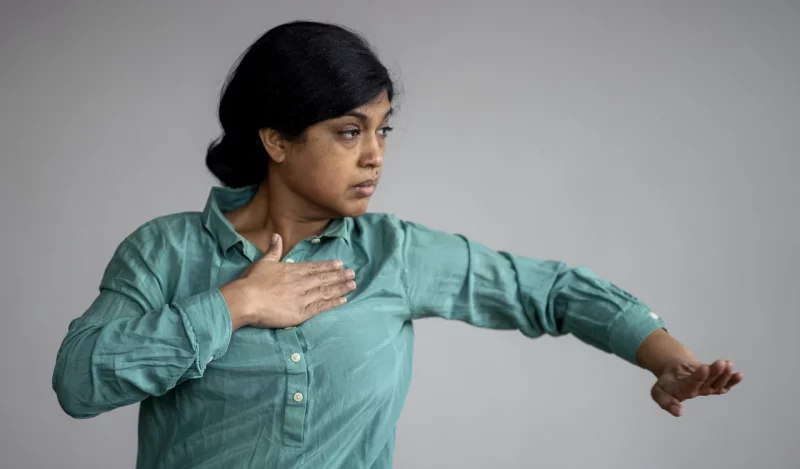 Photo by Elizabeth Flores, Star Tribune
Pramila Vasudevan is developing an intriguing and complex project called Prairie | Concrete. With community engagement starting this fall, the project will come to fruition in public events in summer 2023 that will take place in several City of Saint Paul parks, where plant life will inspire movement among dancers and participants.
Pramila is trained in classical and contemporary Indian dance, electronic media, and political science. In 2004, she founded Aniccha Arts, an experimental collaborative producing site-specific performances. Her work has been presented at Northern Spark and in 2019, she produced Parking Ramp, a performance in a parking garage in Bloomington, MN. She is the recipient of fellowships from the Joyce Foundation, United States Artists, Guggenheim Foundation, and McKnight Foundation.
Angela Two Stars, Artist
Angela Two Stars (Dakota, Sisseton Wahpeton Oyate) is planning a participatory sculpture that will honor the buffalo as an important relative of Dakota people. She is considering sites in Minneapolis for this project.
Angela is a public artist, curator, and arts leader. She is executive director of All My Relations Gallery, a project of the Native American Community Development Institute in Minneapolis. Angela's public art has raised awareness of the Dakota history of the Twin Cities and current Dakota culture and language. She created (with Sandy Spieler and Mona Smith) a public art environment along the shores of Bde Maka Ska that honors the Dakota people of Mni Sota and recognizes the Dakota village that was located at that site before European colonization.  Angela was commissioned by the Walker Art Center's Indigenous Public Art Commission to create a public art project for the Minneapolis Sculpture Garden. Okciyapi (Help Each Other) was installed in fall 2021.
Monica Moses Haller, Artist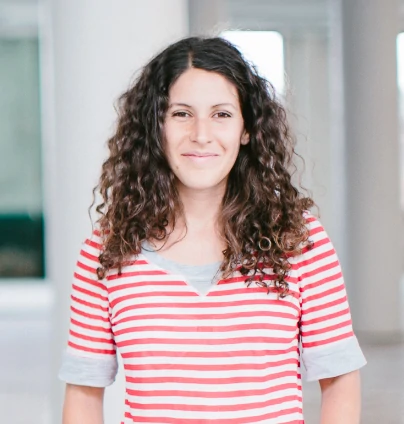 Monica Moses Haller will create a new iteration of her ongoing work, Listening to the Mississippi, with several listening stations at locations along the river that will invite participants to engage with the river through multiple sensory experiences.
Monica's work spans media including photography, video, sound, writing, installation and design. She collaborates long term with individuals and small groups of people. These works focus on personal details to address large systems that are political, psychological, and environmental. Haller's recent work brings her to the eroding wetlands of the Louisiana coast, land that has been in her mixed-race "Creole" family for six generations. The work explores the violence within philosophies of ownership, the social construction of race, and the possibilities of this wetland's terrain. Monica's work has been exhibited at museums and public spaces including Pompidou, Paris, Leipziger Baumwollspinnerei, Germany, the Minneapolis Institute of Art, Milwaukee Art Museum, and many other sites. She has received fellowships from the Guggenheim Foundation, McKnight Foundation, Jerome Foundation, and the National Endowment for the Arts. Monica is an assistant professor in the Department of Art, University of Minnesota.
Aaron Dysart, Artist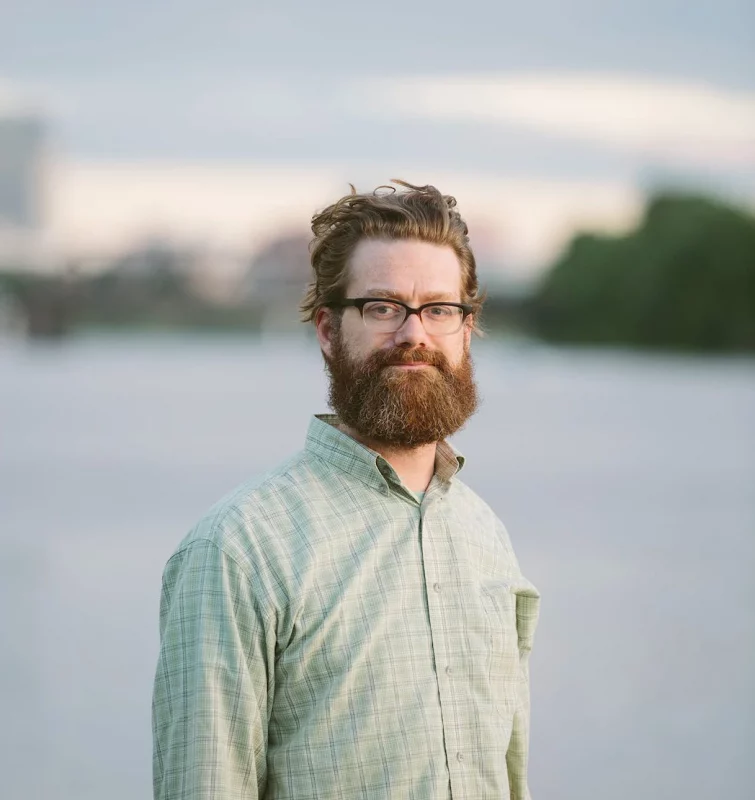 Aaron Dysart has proposed a fiberglass tree-form sculpture, called Commune, that could be installed at Lower Landing Park along the Mississippi near downtown Saint Paul. Appearing in two horizontal sections--one part the tree roots and stump, the other the trunk and branches—there will be a 50 ft. gap between the two sections. A concave form called an acoustic mirror will cap each end of the trunk and offer magical experiences for conversations. Audience members will be able to communicate across this distance without raising their voices.
Aaron is a sculptor interested in using visual language to give hidden stories broader audiences. His environmental interventions showcase his love of light shows and unseen infrastructure, while his sculptural objects highlight the ability of materials to carry content. Trees as living sculptures, beautiful forms, and rich metaphors recur in his work. He has worked with diverse partner organizations from the National Park Service, Army Corp of Engineers, District Energy Saint Paul, to Mississippi Park Connection, and Three Rivers Park District. As PASP City Artist, Aaron is embedded in the City of St. Paul, collaborating across departments to create art in urban systems and advise on major initiatives.
Xavier Tavera, Artist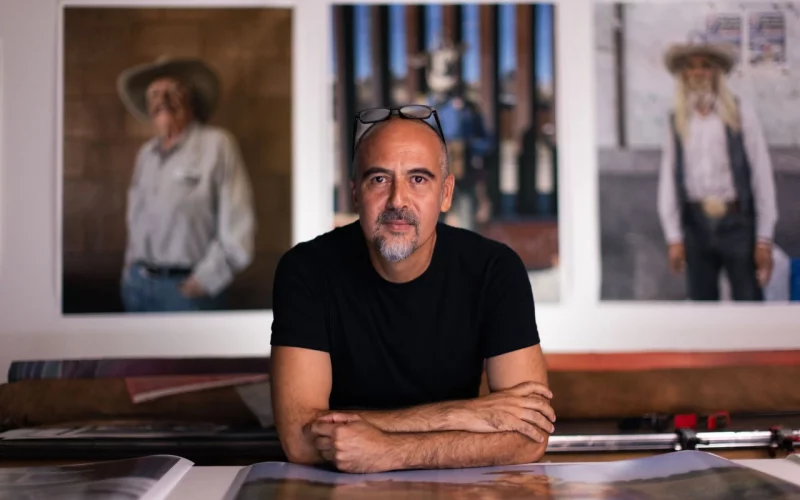 Xavier Tavera has proposed a sound and sculpture installation, Evocation of a Latin Dance Club, that remembers and honors the culture of Nuevo Rodeo, a nightclub on Lake Street in Minneapolis that burned in the uprising following George Floyd's murder. Xavier attended dances and concerts at Nuevo Rodeo and even played drums in a band that played there. The nightclub often featured Latinx cowboy bands while also serving very diverse communities from Hmong to African Americans. He hopes to install his work at the former site of the nightclub.
Xavier is a photographer, filmmaker, sculptor, installation artist, and co-founder of Grupo Soap del Corazon, a Latinx collective based in the Twin Cities. Their 22-year history has been recognized by 2022 exhibitions at Plains Art Museum and the MN Museum of American Art. Tavera has shown his work extensively in the Twin Cities, nationally and internationally including Germany, Scotland, Mexico, Chile, Uruguay and China. He is a recipient of the McKnight Fellowship, Jerome Travel Award, Minnesota State Arts Board grants, and the Bronica Scholarship. He is assistant professor in the Department of Art at Carleton College, Northfield.
Mona Smith, Artist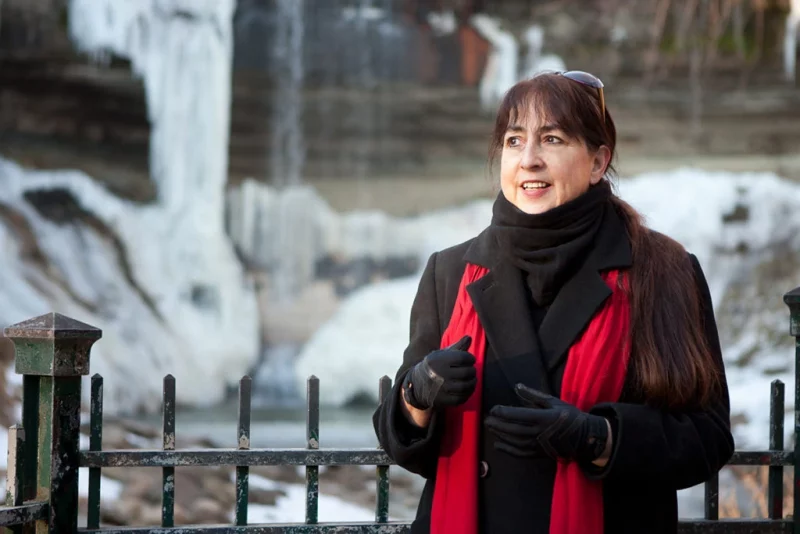 Mona Smith (Sisseton-Wahpeton Dakota) grew up in Red Wing, Minnesota, a town on the Mississippi River south of the Twin Cities. As a multimedia artist and filmmaker, Mona led and co-founded Healing Place Collaborative, is owner of Allies: Media/Art, and is the former program coordinator for the National Indian AIDS Media Consortium. Through her art exhibitions, collaborations, and participation in restoring Dakota landmarks, she shares Dakota history, reaffirming that this area is Dakota homeland and bringing more visibility to Minnesota's Dakota community today. Mona has been devoted to collaborations restoring the health and sharing Dakota knowledge of the Mississippi River as a sacred relative of the Dakota people. Through many collaborative projects, including the Bdote Memory Map, her work honors and shares Dakota ideas, values, and histories. She was part of a team of artists (with Angela Two Stars and Sandy Spieler) who created a public art installation and gathering place that honors Mahpiya Wicasta/Cloud Man and reveals and celebrates the history of Heyata Otunwe, a 19th century Dakota village located on Bde Maka Ska, a lake in what is now Minneapolis.
For the Wakpa Triennial, Mona is working with the MN Museum of American Art to present a video related to a forthcoming solo exhibition at the museum.
We look forward to welcoming all to the Wakpa Triennial.
We invite you to return to this page for updates and announcements on Triennial artists and programs.
Triennial Organization + Support
Project Director and Co-curator: Colleen Sheehy, Ph.D., Executive Director, Public Art Saint Paul
Local Curatorial Advisory Team: Tia-Simone Gardner, Pao Houa Her, and Maria Cristina Tavera.
Local Advisors include PASP Staff and Board, Herman Milligan, Jennifer Case Phelps, Jim Rustad; and Organizational Partners: MN Museum of American Art; Landmark Center, Saint Paul Downtown Alliance, Wakan Tipi Center, Center for Hmong Art and Talent, Indigenous Roots, Great River Passage,  Victoria Theater Art Center, Frogtown Farm, Asian Economic Development Association, All My Relations Gallery, Pangea World Theater, Hennepin Theatre Trust, Dreamsong Gallery, MN Humanities Center, and others.
National Advisors: Elizabeth Armstrong, independent curator, Palm Springs; Tom Fisher, Minnesota Design Center, U of MN; Kendal Henry, Director of Per Center for Art, Department of Cultural Affairs, New York City; Marisa Lerer, faculty, Manhattan College; Mary Jane Jacob, faculty, School of the Art Institute of Chicago; Hesse McGraw, Executive Director, Contemporary Art Museum-Houston; Shelly Willis, freelance public art curator, Sacramento
Public Art Saint Paul Board of Directors: Christine Dennis, Chair, Nancy Apfelbacher, Lisa Arnold, Secretary, Bob Bierscheid, Nathan Campeau, Nimo Farah, Elizabeth Jolly, Dolly Ludden, Meena Mangalvedhekar, Luke Odegaard, Treasurer, Roberto Sande Carmona, Anna Schlesinger, Chair Elect, Dawn Selle, Malini Srivastava, AIA, Kay A. Thomas, Ph.D., Yamy Vang, Katie Wertheim Iacarella
Communications and Event Planning Partner: Tunheim, an award-winning communications firm, led by CEO and thought leader Kathy Tunheim
Graphic Identity: Uno Branding, Minneapolis
Graphic Design: Sieng Lee, Saint Paul
Website Design: David Erickson, Tunheim
For 35 years, Public Art Saint Paul (PASP) has placed artists in leading roles to shape public spaces, improve city systems, and deepen civic engagement. As a national leader in public art practice, PASP works with artists, neighbors, city staff and officials, organizations, and businesses to envision and build 21st-century cities that are just, sustainable, and beautiful.
PASP is recognized for leading public art in new directions, taking cues from artists, communities, and City collaborators. Its accomplishments include the City Artist Program with artists collaborating with City staff to create a vibrant and responsive City, giving birth to the beloved Sidewalk Poetry Program, Pop Up Meeting, Urban Flower Field, and city-wide small public art along city streets.
PASP advocacy for the City of Saint Paul's Public Art Ordinance led to its passage in 2009, generating more than $2 million in public art commissions throughout Saint Paul. Since 1998, when PASP partnered with the City of Saint Paul's Department of Parks and Recreation to transform Western Park into Western Sculpture Park, the organization has continued to create sculpture and host ongoing programs in this city park, located in the diverse neighborhoods of Frogtown and Rondo.
PASP supports artists exploring the innovative edges of public art practice in its "Next Public Art," in such programs as the City Arts Collaboratory, Distinguished Public Artist Annual Program, and The Art of Food in Frogtown and Rondo. The organization has mounted major events including MN Rocks: An International Stone Carving Symposium (2006), Wing Young Huie's University Avenue Project (2010), Seitu Jones's CREATE: The Community Meal (2014), Bee Real Bee Everywhere (Christine Baeumler, Amanda Lovelee, Julie Benda, 2016 – 2019), and Aardvark in the Park (2019).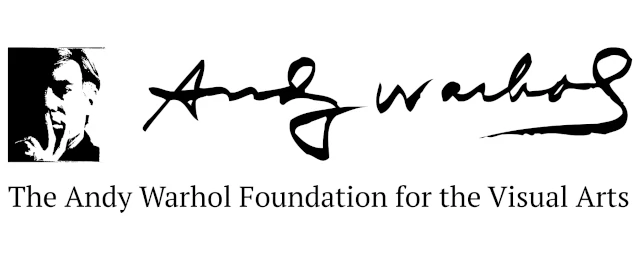 Andy Warhol Foundation for the Visual Arts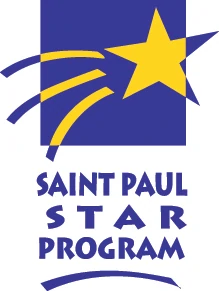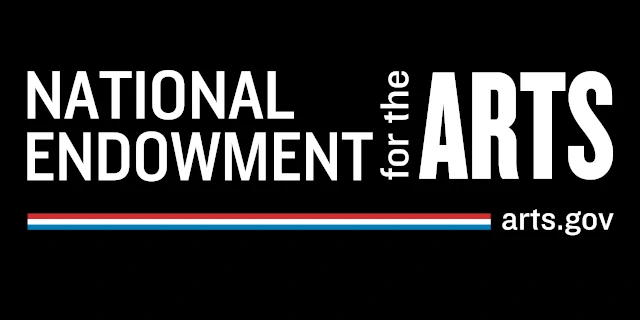 National Endowment for the Arts

Saint Paul and Minnesota Foundation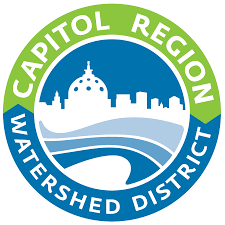 Capitol Region Water District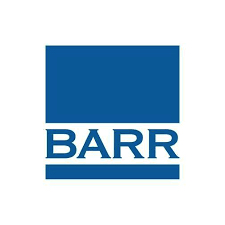 Founding Patrons
Nancy and Steve Apfelbacher
Lisa Arnold and Hamlin Metzger
John and Ruth Huss
Kay Thomas and Jim Rustad