June 24 - September 16, 2023
WAKPA means RIVER in Dakota language, a name that recognizes the great rivers that define our lives and landscapes in the Twin Cities, while also acknowledging that the Twin Cities inhabit Dakota land.
12 Weeks to Experience New Public Art Commissions, Other Projects, and Exhibitions by Minnesota-based Artists Installed in a Network of Locations across Saint Paul and Minneapolis
Triennial Theme: Network of Mutuality
How are we related? How do we overcome divisions? How can art help us to consider our mutuality with each other so that everyone thrives? Who is included in our networks of mutuality? How can art help us to envision new futures?
Wakpa Triennial presents art that explores broadly resonant concepts from Dr. Martin Luther King, Jr. to consider these questions at a pivotal moment in the histories of St. Paul and Minneapolis as we rebuild and revive our communities, places, and spirits, with artists leading the conversations.
How to Navigate the Wakpa Triennial
The Triennial provides a summer full of art activities to participate in as you traverse our cities from one art site to another or take in live programs throughout the run of the 84 days. There is much to see, do, experience, and return to, from our Opening Day Ceremony on Raspberry Island to our closing finale in Rice Park with Constellation: Video Storytelling. Spend a day in downtown Saint Paul, finding the art projects there and nearby on the River. Spend another day exploring the Longfellow neighborhood along Lake Street and visit Moon Palace Books, local coffee shops, and restaurants. And then move on to other places and catch events all summer long. You create your own path.
Call us at 651-290-0921 for questions and information or email pasp@publicartstpaul.org.
Wakpa Triennial Art Festival Introduction
Public Art Saint Paul (PASP) and its organizational partners present the inaugural Wakpa Triennial Art Festival in the Twin Cities from June 24 to September 16, 2023.  New public space commissions along with gallery, museum, and alternative space projects, exhibitions, performances, and discussion programs feature more than 110 artists in an explosion of creativity across Saint Paul, Minneapolis, and several nearby cities. Ongoing projects and live programs will lead viewers to places they may not have known before or will see anew through the eyes of artists. Projects are mostly free of charge and publicly accessible. PASP and its partners welcome all to visit and participate.
This multi-site, dispersed exhibition of public space projects and gallery-based installations represents an unprecedented opportunity for Minnesota artists to take center stage, with the majority of artwork created by artists of color living in the Twin Cities. Visit locations around the Twin Cities, from downtown Saint Paul to downtown Minneapolis, neighborhoods on Lake Street, Franklin Avenue, University Avenue, Payne Avenue, and along the Mississippi River itself. Triennial art sites provide a network of connections to place and people, a webbed pathway that invites audiences to build mutuality with artists, history, land, culture, and each other.  
The Wakpa Triennial Art Festival adopts the Dakota word "wakpa," meaning "river" for its name. The Mississippi, the precious source of all life and settlement in this region, is called in Dakota "Wakpa Tanka" for Great River, and "Haha Wakpa," for "River of Waterfalls." The Minnesota River—Mnisota Wakpa--flows into the Mississippi at Bdote, a sacred site for the Dakota, whose ancestral and contemporary homelands the Twin Cities inhabit.
Rivers teach us about the networks of connections in watersheds that braid streams and tributaries through the land, uniting people and place across many miles in an ecological web. Rivers can act as boundaries or as avenues for exchange and travel, linking far flung places and people. They are places of renewal, nourishment, and respite. Art also provides those sustaining experiences.
Triennial Theme
Commissioned artists are responding to the theme, Network of Mutuality, in developing new art projects. This phrase from Dr. Martin Luther King, Jr.'s Letter from Birmingham Jail speaks to social justice, mutual care, interdependence, and inextricable links among humans.
King's beliefs find resonance in other currents of philosophical thought. The Dakota  philosophy of Mitákuye Owásiŋ, meaning "all my relations" or "all my relatives," recognizes the connections among humans and with the more-than-human beings with whom we share the planet.
Triennial Context and Transformative Potential
With the traumas of a 2+ year pandemic compounded by the challenges following George Floyd's murder in Minneapolis, the racial reckoning that is still underway, and the desire to rebuild our cities centered in equity, the Wakpa Triennial connects with the voices from all quarters that are urging us and promising to do better. Artists will lead in imagining the future that we want to build together on this land, along our great rivers, with everyone included. Triennial visitors from near and far will have opportunities to take part in critical conversations and unique experiences over 12 weeks in 2023.
Meditations on this year's Triennial theme: Network of Mutuality
Wakpa Triennial Artist Interviews
Triennial Organization + Support
Project Director and Co-curator: Colleen Sheehy, Ph.D., Executive Director, Public Art Saint Paul
Local Curatorial Advisory Team: Tia-Simone Gardner, Pao Houa Her, and Maria Cristina Tavera.
Local Advisors include PASP Staff and Board, Herman Milligan, Jennifer Case Phelps, Jim Rustad; and Organizational Partners: MN Museum of American Art; Landmark Center, Saint Paul Downtown Alliance, Wakan Tipi Awanyankapi, Center for Hmong Art and Talent, Frogtown Farm, Asian Economic Development Association, All My Relations Gallery, Pangea World Theater, Hennepin Theatre Trust, Dreamsong Gallery, MN Humanities Center, and others.
National Advisors: Elizabeth Armstrong, independent curator, Palm Springs; Tom Fisher, Minnesota Design Center, U of MN; Kendal Henry, Director of Per Center for Art, Department of Cultural Affairs, New York City; Marisa Lerer, faculty, Manhattan College; Mary Jane Jacob, faculty, School of the Art Institute of Chicago; Hesse McGraw, Executive Director, Contemporary Art Museum-Houston; Shelly Willis, freelance public art curator, Sacramento
Public Art Saint Paul Board of Directors: Christine Dennis, Chair, Nancy Apfelbacher, Lisa Arnold, Secretary, Bob Bierscheid, Nathan Campeau, Nimo Farah, Dolly Ludden, Luke Odegaard, Treasurer, Roberto Sande Carmona, Anna Schlesinger, Chair Elect, Dawn Selle, AIA, Kay A. Thomas, Ph.D., Yamy Vang, Katie Wertheim Iacarella
Communications and Event Planning Partner: Tunheim, an award-winning communications firm, led by CEO and thought leader Kathy Tunheim
Graphic Identity: Uno Branding, Minneapolis
Graphic Design: Sieng Lee, Saint Paul
Website Design: David Erickson & Maddie Greene, Tunheim
For 35 years, Public Art Saint Paul (PASP) has placed artists in leading roles to shape public spaces, improve city systems, and deepen civic engagement. As a national leader in public art practice, PASP works with artists, neighbors, city staff and officials, organizations, and businesses to envision and build 21st-century cities that are just, sustainable, and beautiful.
PASP is recognized for leading public art in new directions, taking cues from artists, communities, and City collaborators. Its accomplishments include the City Artist Program with artists collaborating with City staff to create a vibrant and responsive City, giving birth to the beloved Sidewalk Poetry Program, Pop Up Meeting, Urban Flower Field, and city-wide small public art along city streets.
PASP advocacy for the City of Saint Paul's Public Art Ordinance led to its passage in 2009, generating more than $2 million in public art commissions throughout Saint Paul. Since 1998, when PASP partnered with the City of Saint Paul's Department of Parks and Recreation to transform Western Park into Western Sculpture Park, the organization has continued to create sculpture and host ongoing programs in this city park, located in the diverse neighborhoods of Frogtown and Rondo.
PASP supports artists exploring the innovative edges of public art practice in its "Next Public Art," in such programs as the City Arts Collaboratory, Distinguished Public Artist Annual Program, and The Art of Food in Frogtown and Rondo. The organization has mounted major events including M sN Rocks: An International Stone Carving Symposium (2006), Wing Young Huie's University Avenue Project (2010), Seitu Jones's CREATE: The Community Meal (2014), Bee Real Bee Everywhere (Christine Baeumler, Amanda Lovelee, Julie Benda, 2016 – 2019), and Aardvark in the Park (2019).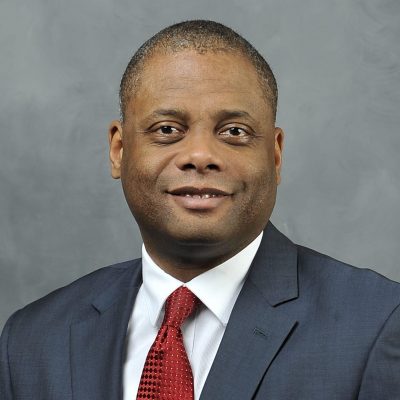 K

evin 

Li

ndsay


Exe

cutive 

Di

rector 


of

 

t

he 

Min

nesota 

Hum

anities 

Ce

nter


Greetings to all who participate in the first Wakpa Triennial from all of us at the Minnesota Humanities Center, a state-wide nonprofit organization dedicated to bringing people together for transformational learning and to spark change. We're pleased to be a strong partner with Public Art Saint Paul in presenting this major new event that helps us to explore our places, people, cultures, and ideas and to envision the future we want to build together. MHC is partnering to host a series of "Critical Conversation" events to explore more deeply the Triennial's theme of "Network of Mutuality." Those words by Dr. King ring true to our vision of how the humanities can help to create a just society that is connected, curious, and compassionate.
We look forward to welcoming you to several programs at the Minnesota Humanities Center at our beautiful historic building on Saint Paul's East Side. Come visit us, share your ideas in our programs, share a meal with old and new friends, enlarge your understanding of yourself and others, our histories and cultures, and of how change takes root in ourselves and society. And attend other programs held in community spaces in Saint Paul and Minneapolis. Wherever you connect, we hope that the Wakpa Triennial will inspire you to play a role in envisioning a future of connectedness, equity, and abundance for all as we strengthen our networks of mutuality.
Sincerely,
Kevin Lindsey
Chief Executive Officer
Minnesota Humanities Center
Presented by the Minnesota Humanities Center and Public Art Saint Paul, with partners Reconciliation Lunch, Pilgrim Lutheran Church, Pangea World Theatre, and Longfellow Rising
Critical Conversations: How do we recognize and build our "networks of mutuality?" are a series of events to gather public audiences to connect in thoughtful reflection and deep engagement with probing questions such as, How are we related? How do we overcome divisions? How can art help us to consider our mutuality with each other so that everyone thrives? Who is included in our networks of mutuality? How can art help us to envision new futures. Join one conversation or each in the series. Each event offers a slightly different focus with different facilitators and activities and takes place in different locations.
All programs are free of charge but require advance registration.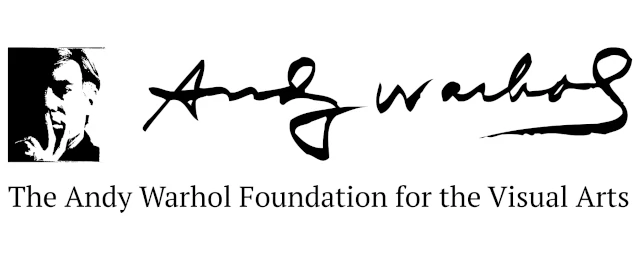 Andy Warhol Foundation for the Visual Arts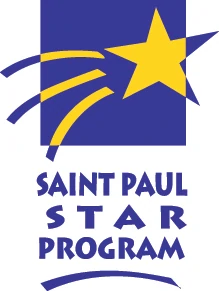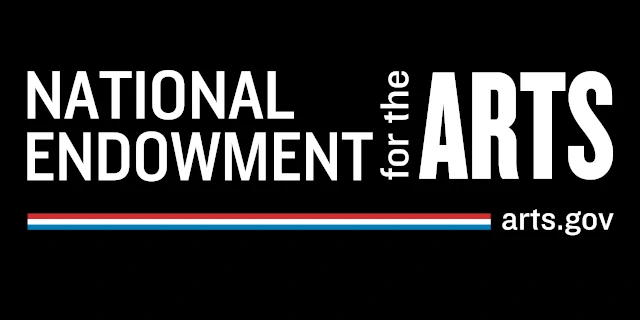 National Endowment for the Arts

Saint Paul and Minnesota Foundation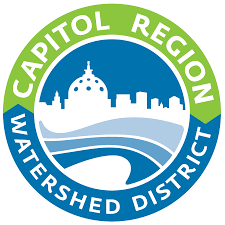 Capitol Region Water District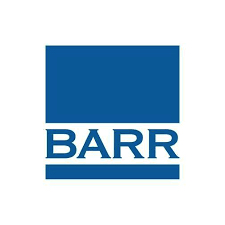 Wakpa Triennial Patrons and Advocates
Founding Patrons
Nancy and Steve Apfelbacher
Lisa Arnold and Hamlin Metzger
John and Ruth Huss
Kay Thomas and Jim Rustad
Premier Triennial Advocates
Louisa Castner
Catharine Reid
Superlative Triennial Advocates
Judith Ragir and Charles Murphy
Nichole Fairbanks
Outstanding Triennial Advocateds
Steve Dietz & Janet Malotky
Douglas Lee & Carol Ogren
William & Donna Mahlum
Bernie Bullert
Sarah Peters
Greg & Maureen Grazzini
Catherine Born
Lucy Thompson
John & Margy Ligon
Susan Rotilie
Anonymous Donors