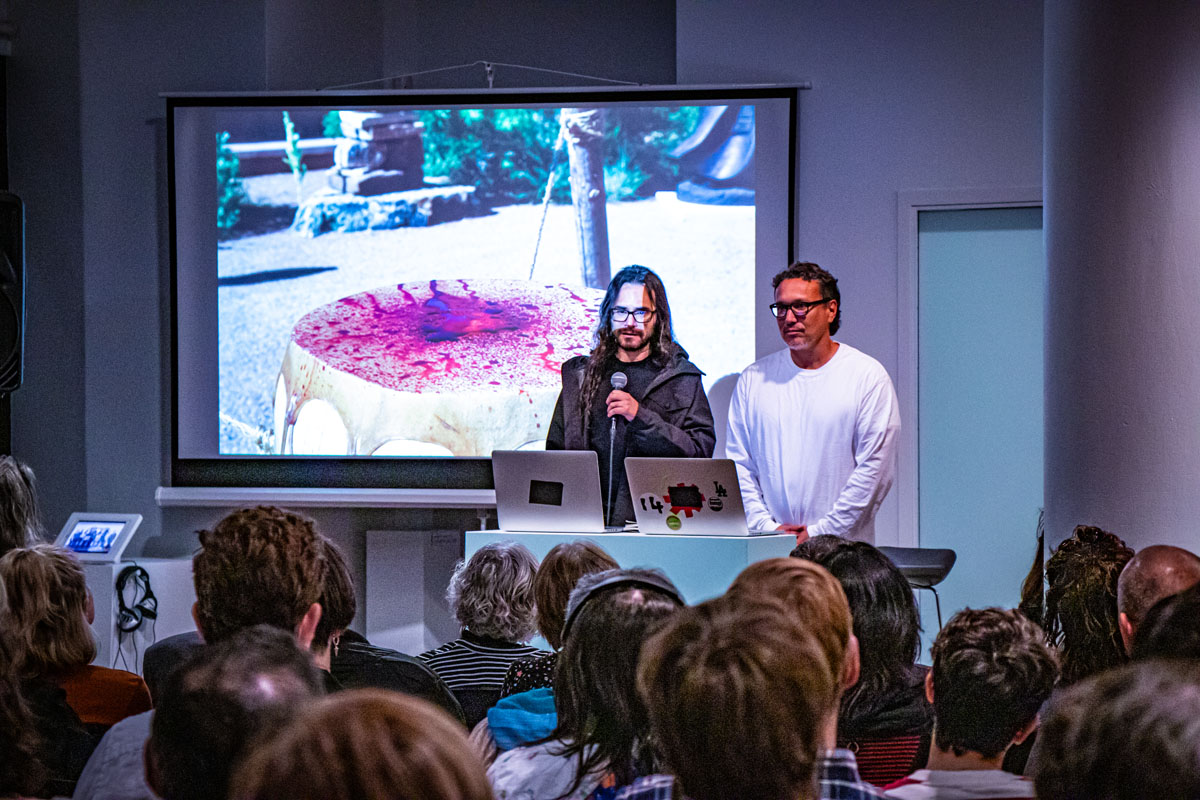 MISSED THE EVENT? WATCH THE ARTISTS' TALK WITH POSTCOMMODITY 
MN Museum of American Art 350 Robert Street N., St Paul.
Public Art Saint Paul is excited to announce that Kade L. Twist and Cristóbal Martínez of the indigenous art collective, Postcommodity, are our Distinguished Public Artists for 2019. They delivered a major lecture on their work on Saturday, October 5th at 7 PM at the M (MN Museum of American Art) in downtown Saint Paul.
Postcommodity has rapidly captured the imagination and respect of art audiences across the U.S., Mexico, and Europe. Working across mediums and disciplines, their conceptually- based work engages with issues of migration, borders, indigenous thought and ritual, and the often-devastating impacts of colonialism and late capitalism. In such projects as Repellent Fence, a land art piece featuring large balloons installed for two miles across the Arizona-Mexico border, the artists challenge notions of public space across the boundaries circumscribed by nation-states. In this and other works, Postcommodity poses hopeful visions for a reconstituted society in which new possibilities can arise.
Postcommodity has exhibited internationally including at Nuit Blanche, Toronto; 18th Biennale in Sydney, Australia; 2017 Whitney Biennial; documenta14, Athens, Greece and Kassel, Germany; the 57th Carnegie International in Pittsburgh; and Desert X, Coachella Valley, Calif. They received the Fine Prize at the 2018 Carnegie International.
Kade L. Twist is an associate professor of art and social practice at Otis College of Art and Design in Los Angeles. Cristóbal Martínez is chair of the art and technology department at the San Francisco Art Institute.
This event was co-sponsored by the "M," Macalester College's Department of Art, All My Relations Gallery and Common Wealth Properties.