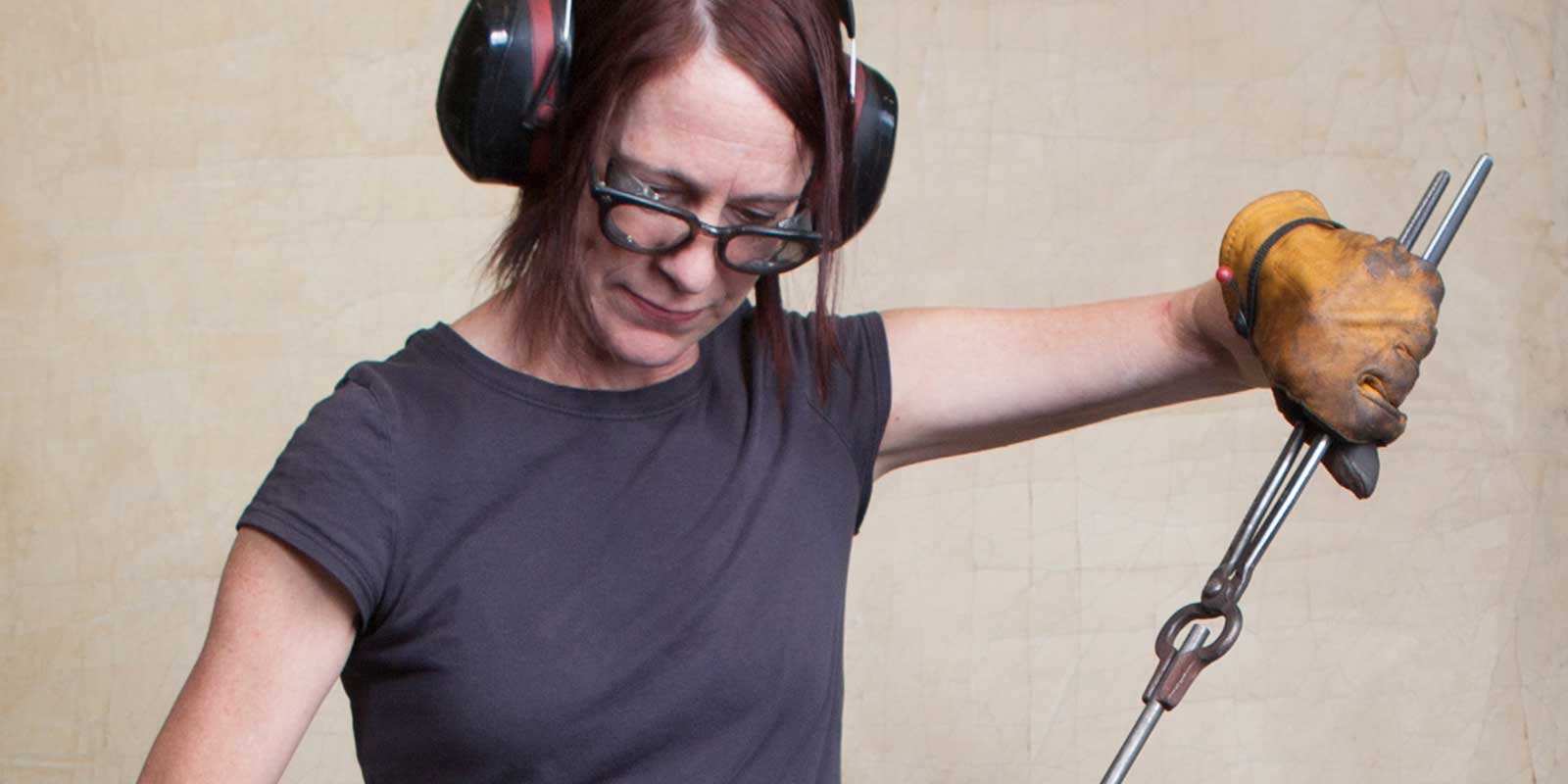 My inspiration is simple- fluid lines, rays of light and organic forms.
I tend to make things that have a function and purpose- a light fixture, a gate, things we use daily and the material lasting a lifetime.
Metal has such disparate qualities. I work towards making it look delicate and graceful without loosing it's functional intention and strength.
My work has been integrated into our city's sidewalks, private homes and landscapes.
Some of my outdoor works include:
-I was one of 4 artist selected to design and build a drinking fountain in Minneapolis. My fountain called the 'Field' stands within a pocket park on 2nd Ave and 9th St.
-On Central Corridor Light Rail Transit on University Ave. in St. Paul, I installed storm water railings integrating forged elements to enhance otherwise basic railings for Capitol Region Water District.
-For Minnetonka Mills Burwell Park, I enhance a beautiful historic park by Barr Engineers by creating a 15ft x 11 ft high artistic arbor called 'A canopy of Grass" and railings crossing over Minnehaha Creek.
-Today my work includes working in urban environments with a team lead by Marcus Young, city artist in residence for St. Paul and artist Brad Kaspari.
Our goal is to re-imagine streetscape elements in residential neighborhoods, give them a visual purpose without loosing important function and reveal a place for beauty. This past summer I installed almost 100 forged stop sign post for the City of St. Paul in our efforts of making everyday objects a work of art.