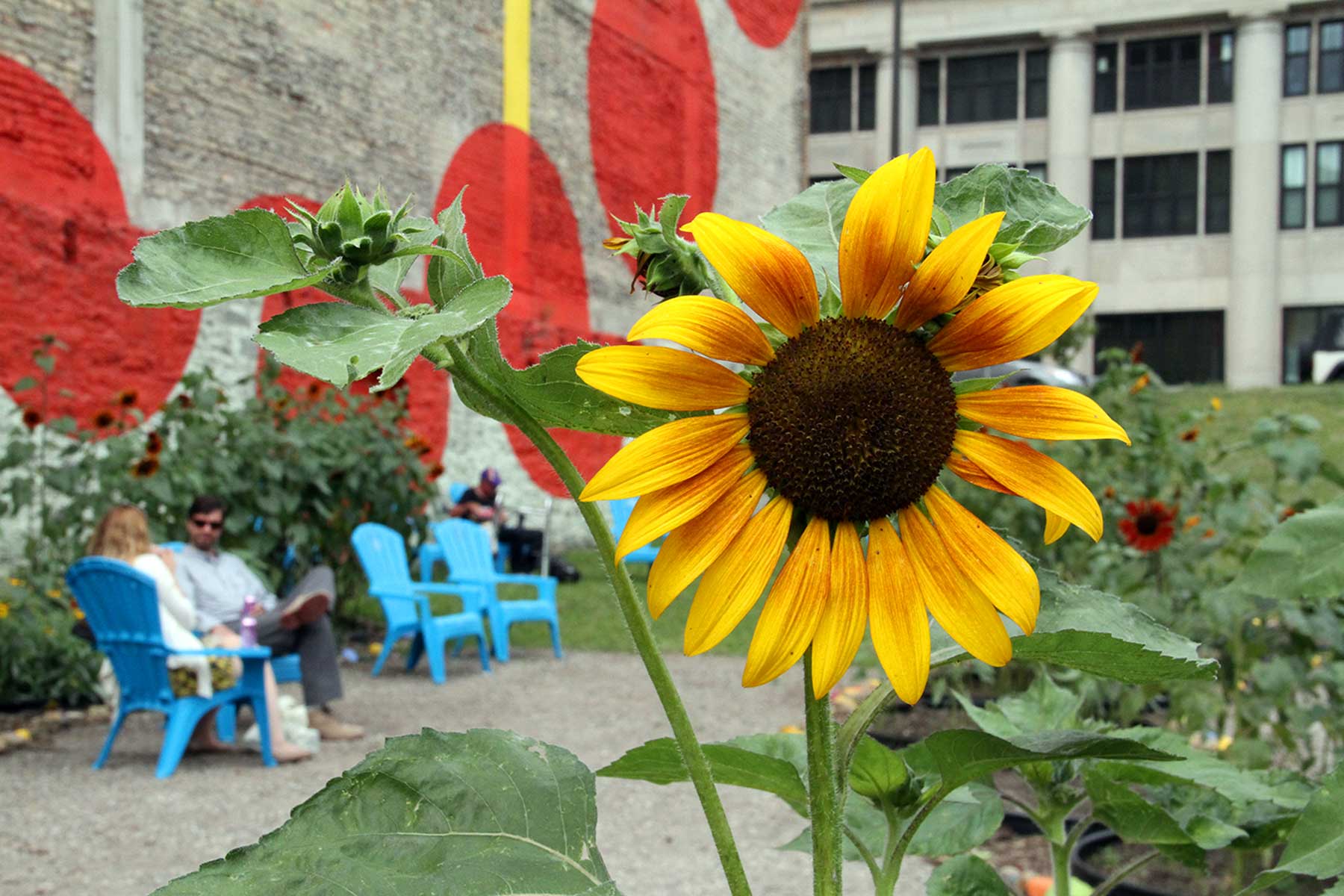 Public Art Saint Paul was born in 1987.  I was there at the founding and through leading the organization on a remarkable 28-year journey, I have come to deeply know and love our beautiful city on the great Mississippi.  One week from today I will retire.  Though I made this decision nearly two years ago, now that the moment is at hand everything seems to me like the big burst at the end of the fireworks show — so many initiatives long in the planning are coming forward with quite a flare of farewell! Not the least is this website!  For over a year it has engaged the talent and creative collaboration of our remarkable team: our dear staff and project leaders, Replace, Room 34, and Bellmont Partners.  I insisted it launch before I close the door on Public Art Saint Paul chapter one…so here it is!
And what a story we have to tell!  Just in the past month, here are some highlights:
Pop Up Meeting, led by our City Artist Amanda Lovelee in collaboration with the City of Saint Paul debuted in the Urban Flower Field and Mears Park and has a full schedule of events scheduled for the summer ahead.  You can read about it here on our website on the Project web page and also in this fun Twin Cities.com article by Fred Melo.
Urban Flower Field, also led by Amanda in a great collaborative effort with Saint Paul Parks and Recreation and the University of St. Thomas opened season two on June 6.  Check the project page and these articles in Minnpost and Twin Cities.com.
PASPider, our mobile art lab, arrived to start a season or 12 Workshops in Western Sculpture Park on June 13, earning additional coverage at Twin Cities.com
The City Artist program celebrates its 10th year and great projects and activities are planned for this anniversary.  Saint Paul magazine kicked things off with a great article in the June issue.
So many kind people have sent beautiful wishes for me upon my retirement — there will even be a nice party!  I am so grateful!  As I have sorted through 28 years of archive, I found many articles written about our work by Joe Kimball.  From that deep well of understanding, here is what Joe recently wrote about the history of Public Art Saint Paul for MinnPost.  The Saint Paul Pioneer Press carried a very lovely editorial.  Earlier, Midway Monitor spoke with our education director Mary Johnson and me about the meaning and future of our work.
Public Art Saint Paul's wonderful board of directors has very thoughtfully planned for transition and recently announced the inspired choice of my successor: Colleen Sheehy, currently Director of the Plains Art Museum in Fargo and former director of Education at the Weisman Art Museum.  This happy news also garnered significant coverage: in the Pioneer Press,  Star Tribune, and MinnPost.
With a full and thankful heart,
Christine Podas-Larson, President and Founder
Public Art Saint Paul