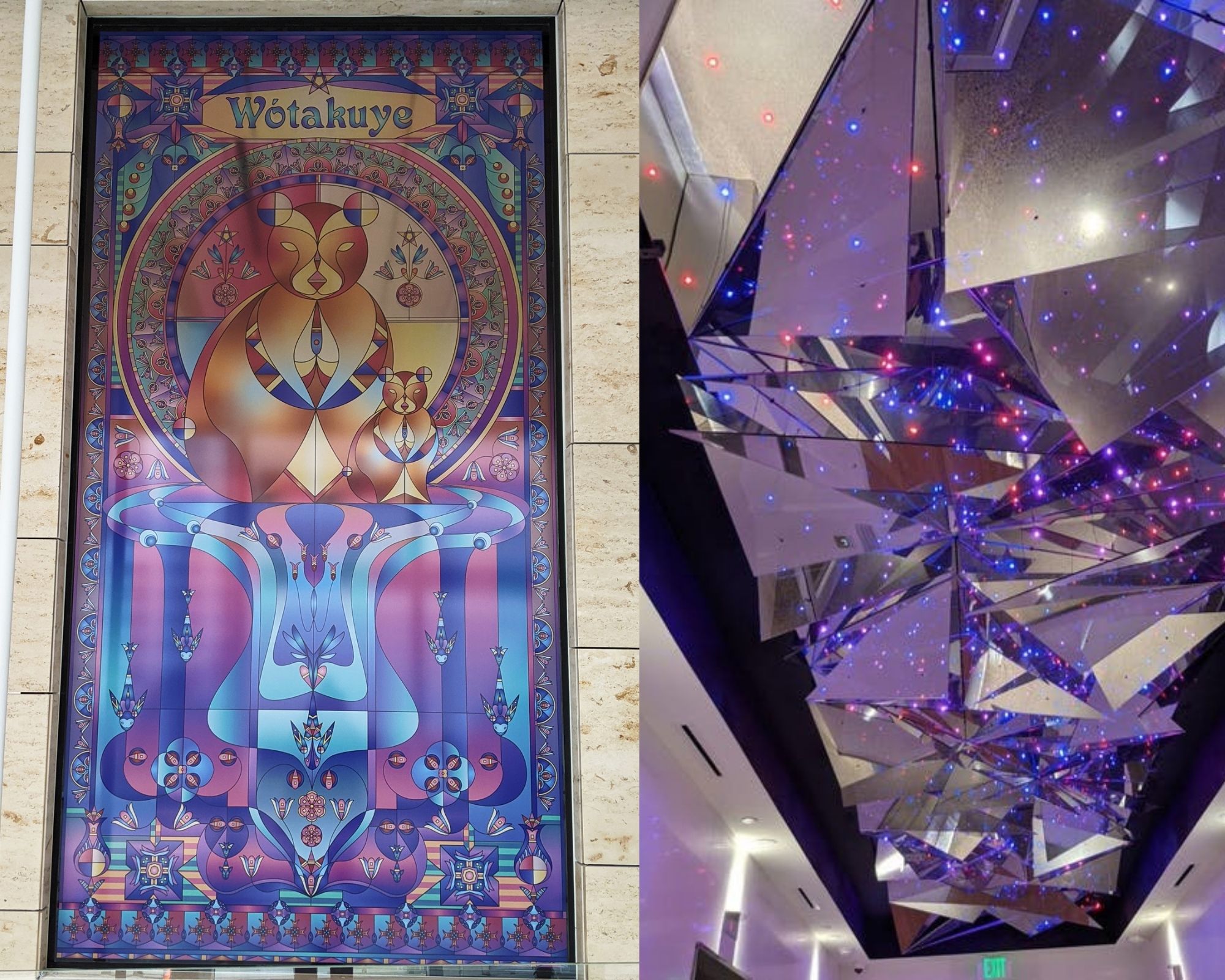 Congratulations to Marlena Myles and Rory Wakemup!
Public Art Saint Paul is delighted to announce that St. Paul-based artists Marlena Myles and Rory Wakemup have been selected for the public art project at Highland Bridge following a nation-wide call for artists to apply for this commission opportunity. Among the three finalists, their proposal won the unanimous top vote by the Artist Selection Committee, rising to the top of a total field of 170 other artist applications.
The Committee made up of Saint Paul residents and art advocates Jill Gebhardt, Katie Howie, Filsan Ibrahim, Erin Jerabek Heelan, Ellen Stewart (City of St. Paul Parks) and Maureen Michalski (Ryan Companies, site developer), responded to the artist team's proposal to create a unique place in Uŋči Makha Park, named for the Dakota words for "grandmother earth."  Through several elements, including a sculpture, mural, augmented reality design, and a related website about Dakota culture and history, Marlena's and Rory's public art environment will play a vital role in providing a greater understanding of the lands we live upon.
Public Art Saint Paul's Executive Director, Colleen Sheehy, spoke with the city of Saint Paul about Myles and Wakemup's proposal for the Highland Bridge site: "Their proposal compellingly weaves together the past, present, and future—with their references to Dakota stories and beliefs that have been part of this land and culture for hundreds of years paired with the augmented reality that can be accessed on cell phones to present images in the landscape using cutting-edge technology. The artists' ideas will expand the ways we think about our shared public spaces and what art can do there."

"Every day we walk on these lands that hold the complex histories, connections, and understandings of Dakota people," said Marlena Myles. "I look forward to creating new artworks that honor the significance to our homelands and pass on the teachings of Uŋči Makha to the future generations. I'm thankful for this opportunity."
The public art commission for $146,000 comes from the City of Saint Paul's Public Art Ordinance which is supported by a 1% allotment from capital improvement bonds for all construction projects.
"I am delighted for the community to honor, experience, and reflect the Dakota origin teachings through sculptural, visual, and virtual reality art installations," said Council member Chris Tolbert. "With water flowing from Uŋči Makha Park to nearby Bdote, this art installation will further the connection and understanding of the Dakota creation story for all. In addition to thanking the artists for their public art proposal, I also want to recognize the dedicated volunteers that served on the Artist Selection Committee."
And Mayor Melvin Carter commented: "Public art is vital in creating welcoming and inclusive spaces across our community," said Mayor Carter. "As we continue developing Highland Bridge, we look forward to engaging Marlena and Rory to bring to life the history of this land, and the stories of the Dakota people.
Highland Bridge is currently being constructed in southwest Saint Paul along the Mississippi. Built on the footprint of the old Ford Manufacturing plant, the Highland Bridge development will be a mixed-use "urban village" with businesses, 3,800 housing units (primarily multi-family buildings and including affordable housing), and 4 new city parks on the 122-acre site.
Read more about our winning artists:
Marlena Myles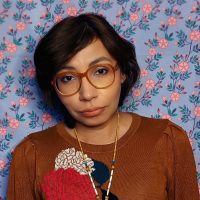 Marlena Myles is a self-taught Native American (Spirit Lake Dakota) artist who has gained recognition as one of the few Dakota women creating digital art including fabric patterns, animations and illustrations to bring modernity to indigenous history, languages and oral traditions. Growing up on her traditional Dakota homelands here in the Twin Cities, she enjoys using her artwork to teach Minnesotans of all backgrounds the indigenous history of this place we call home. Her professional work includes children's books, fabrics, animations, and fine art presented at the Minneapolis Institute of Art, The Museum of Russian Art, Red Cloud Heritage Center, and the Minnesota Museum of American Art, to name a few. In 2021, she opened her own Dakota publishing company called Wíyouŋkihipi (We Are Capable) Productions to create a platform that educates and honors the culture, language and history of Dakota people. Marlena has several murals in the newly opened Minneapolis Public Services Building and has created an augmented reality piece for Bruce Vento Nature Sanctuary that offers images related to Dakota          history of that site.
Rory Wakemup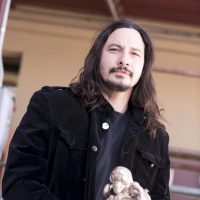 Rory Wakemup is a multidisciplinary artist who works in sculpture, installation, glass, lighting, photography, printmaking, public art, and traditional Indigenous arts. He holds an M.A. and M.F.A. in Glass/Sculpture from University of Wisconsin-Madison and a B.F.A. in Sculpture from the Institute of American Indian Arts in Santa Fe, NM. He has been awarded public art commissions and residencies as well as fellowships from the McKnight and Jerome Foundations. Wakemup works on Indigenous issues with a range of organizations and is former Arts Director at All My Relations Gallery in Minneapolis. Rory has a major public art work in the newly opened Minneapolis Public Services Building and is also working on public art for Hennepin Avenue in downtown Minneapolis.