Sidewalk Poetry is a systems-based work that allows city residents to claim the sidewalks as their book pages. This project re-imagines Saint Paul's annual sidewalk maintenance program with Public Works, as the department repairs 10 miles of sidewalk each year. We have stamped more than 1,200 poems from a collection that now includes 73 individual pieces all written by Saint Paul residents. Today, everyone in Saint Paul now lives within a 10-minute walk of a Sidewalk Poem. 
This art project began with previous Public Art Saint Paul City Artist Marcus Young in 2008 under the name "Everyday Poems for City Sidewalks," and continues today with evolved stamping approaches, as well as poetry submission and review processes. Our 2019 Sidewalk Poetry competition was unique because it included poems in Dakota, Hmong, Somali, and Spanish for the first time in Sidewalk Poetry history. The poetry on our streets celebrates the remarkable cultures that make our City home and that makes our City strong. With this as a beginning, other languages may be added in years to come.
We are excited to expand our collection and install more public art in the Twin Cities. We ask you, our community, to join us in this project to democratize public art and make a donation to support this project. 
---
2021 Sidewalk Poetry Curators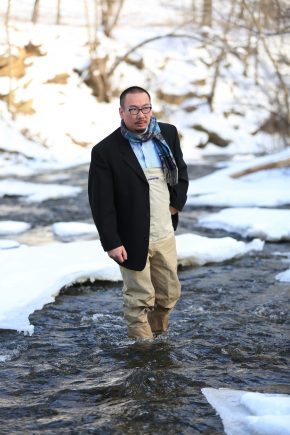 Bao Phi is a Vietnamese American writer and a lifelong Minnesotan. His poems and essays are widely published in numerous publications including Screaming Monkeys and Spoken Word Revolution Redux. A short story of his, Revolution Shuffle, appeared in the anthology Octavia's Brood: Stories from Social Justice Movements, AK Press, 2015, and an essay of his was included in the anthology A Good Time for the Truth, edited by Sun Yung Shin, Minnesota Historical Society Press. He is a poetry slam champion, a published poet, a children's book author, a nonprofit arts administrator, and a father.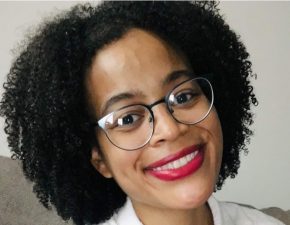 Sagirah Shahid is an African American Muslim poet and arts educator from Minneapolis, MN. She is a recipient of a mentor series award in poetry from the Loft Literary Center, a Minnesota Center for Book Arts mentorship award, and Twin Cities Media Alliance's Our Space is Spoken For, a  public art and performance fellowship for Black, Indigenous and artists of color. In 2019 she was a writer-in-residence for Wisdom Ways, Unrestricted Interest, and 826 MSP. Sagirah's poetry and prose have been published in Mizna, Paper Darts, Juked, Winter Tangerine, The Drinking Gourd, Puerto Del Sol, American Muslim Futures virtual exhibit, and A Moment of Silence an online anthology of 50+ Black Minnesotan voices responding during a historical moment of transformation. Sagirah's debut collection of poetry "Surveillance of Joy" is forthcoming from Half Mystic Press in 2021.
---
2021 Sidewalk Poetry Panelists
Bao and Sagirah will be joined by a panelist of local professional poets, many of whom speak the one of languages accepted in Sidewalk Poetry 2021.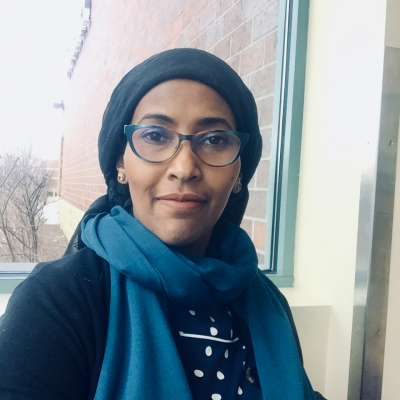 Marian Hassan is an empowering educator and children's picture book author. Marian's work is all about children, books, reading, writing, and talking. As an educator, Marian advises, mentors, and trains lots of folks about areas in early childhood education, family literacy, program development, evaluation, and coaching. Lately, she has been speaking to dual language families and teachers about the importance of the home language to the development of the second language. As a writer, her love of literature began at an early age listening to relatives tell Somali tales, a natural backdrop of the rich oral culture of her native Somalia. She is the editor of a recently published Anthology Crossroads: An Anthology of Resilience and Hope by Young Somali Writers; and the author of Bright Star Blue Sky and Dhegdheer: A Scary Somali Folktale. Marian earned a Bachelor of Arts degree in English Literature and Mass Communication from York University in Canada and has done graduate work in Elementary Education as well as a K-8 teacher licensure with a specialty in Language Arts at University of Saint Thomas.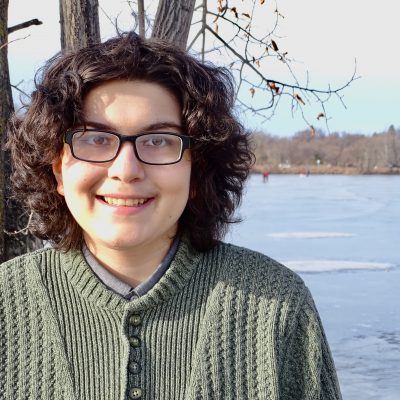 Rubin Hardin is a poet who adores magical realism. They founded a literary journal dedicated to non-speaking and semi-speaking disabled artists called Explicit Literary Journal. They have work published in Rising Phoenix Review, What Are Birds, Runestone, Crab Fat Magazine, Voicemail Poems, Can't Somebody Fix What Ails Me, Iris Literary Journal, and Snarl. Their favorite bird is a dragon.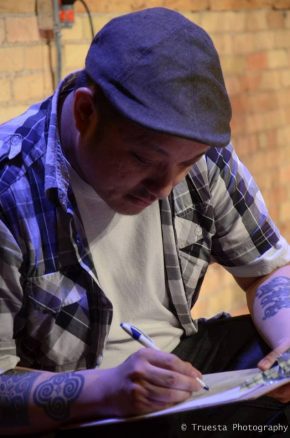 Tou SaiK Lee, a spoken word poet, hip hop artist, teacher, and community organizer, based in Saint Paul. Tou SaiK and his brother, Vong, perform together as the dynamic hip hop duo called Delicious Venom. He has engaged in intergenerational collaboration, having performed many times with his grandmother, Youa Chang (now deceased), who performed the traditional art of kwv txhiaj (Hmong poetry chanting). They formed the duo called Fresh Traditions. In 2009, he received Intermedia Arts VERVE Spoken Word award. Lee was featured in the 2015 full-length, international hip hop documentary, We Rock Long Distance, by Justin Schell. This year, he will release his first Hmong language hip hop album, titled Ntiaj Teb Koom Tes, which translates to "Unified Worldwide." Tou SaiK is writing a memoir about his collaboration with his grandmother to honor her passing, titled My Grandma Can Free Style. In 2016, Tou Saik was a Bush Foundation Leadership Fellow, using the fellowship to travel to Thailand to connect with his Hmong culture, stories, and song. Today, he uses the arts to encourage cultural identity and pride in youth in the Frogtown neighborhood.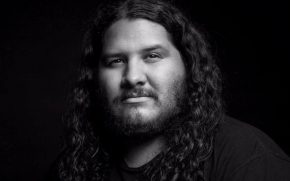 Mark k. Tilsen is an Oglala Lakota Poet Educator from the Pine Ridge Indian Reservation. He comes from activist families long steeped in the struggle for liberation for all people and the long term survival of the Lakota Nation. At Standing Rock he stepped into the role of a direct action trainer and police liaison. Those stories have been compiled into a book of poems titled It Ain't Over Until We're Smoking Cigars on the Drillpad.During the pandemic Tilsen has worked with Camp Mniluzahan providing shelter for unhoused relatives in on Lakota land near Rapid City SD
Teresa Ortiz is a writer, spoken word poet and educator. An immigrant from Mexico in Minnesota, and a member of the Latinx Spoken Word Collective Palabristas. Teresa writes in English and Spanish to honor her ancestors and her loved ones, aiming to portray her identity, the land where she has lived and the lives that have touched her own. Teresa's poems have been published in several chapbooks and literary journals and her short stories "El Rio" and "The Children's Mountain" were published in the anthologies LAKE STREET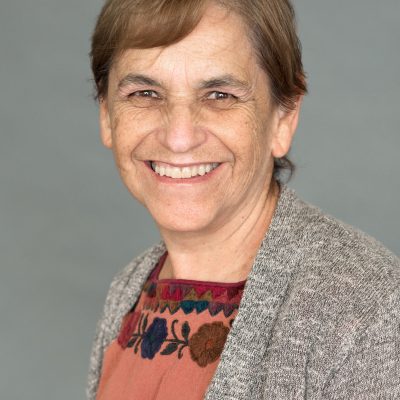 STORIES (Flexible Press 2018) and HOME (Flexible Press 2019). Her book of testimonials of Maya women NEVER AGAIN A WORLD WITHOUT US: VOICES OF MAYA WOMEN IN CHIAPAS, MEXICO (EPICA 2001 has been used as a text in academic settings. As a spoken word artist, Teresa has performed in many venues throughout the Twin Cities, and participated in Festivals such as Festival de Calaveras, InMigration, Erotic Poetry Open Mic, Open Streets, and many others. She has facilitated poetry workshops for youth and adults and for over a decade she has been working in Adult Basic Education, educating generations of new immigrants to Minnesota.
---
PARTNERS

Public Art Saint Paul
Saint Paul Almanac
Mayors Office
City of Saint Paul
City of Saint Paul's Department Public Works
---
FUNDERS
Public Art Saint Paul and Sidewalk Poetry are supported by the McKnight, Hardenbergh, and Boss Foundations, the John and Ruth Huss Fund, and the Minnesota State Arts Board through a legislative appropriation and from the Arts and Cultural Heritage Fund, made possible by the voters of Minnesota. The City of Saint Paul is a partner and supporter of Sidewalk Poetry.