Sidewalk Poetry is a systems-based work that allows city residents to claim the sidewalks as their book pages. This project re-imagines Saint Paul's annual sidewalk maintenance program with Public Works, as the department repairs 10 miles of sidewalk each year. We have stamped more than 1,200 poems from a collection that now includes 73 individual pieces all written by Saint Paul residents. Today, everyone in Saint Paul now lives within a 10-minute walk of a Sidewalk Poem. 
This art project began with previous Public Art Saint Paul City Artist Marcus Young in 2008 under the name "Everyday Poems for City Sidewalks," and continues today with evolved stamping approaches, as well as poetry submission and review processes. Our 2023 Sidewalk Poetry accepts poetry submissions in Dakota, Hmong, Somali, Spanish, and English. The poetry on our streets celebrates the remarkable cultures that make our City home and that makes our City strong. With this as a beginning, other languages may be added in years to come.
Theme of the 2023 Sidewalk Poetry Contest:
The 2023 Sidewalk Poetry Contest is inspired by the theme of our Wakpa Triennial. For this contest, we ask writers to reflect on "Network of Mutuality" from Dr. Martin Luther King Jr.'s Letter from Birmingham Jail, and the Dakota philosophy of Mitákuye Owásiŋ, meaning "all my relations" or "all my relatives." What do these expressions of interconnectedness mean to you?
2023 Sidewalk Poetry Curators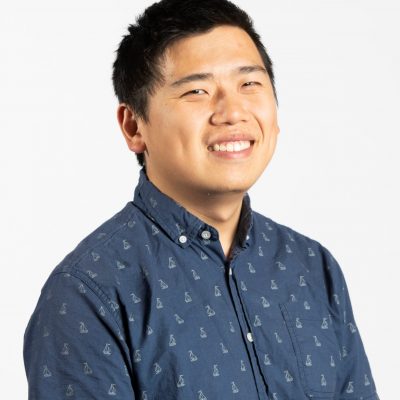 Kevin Yang is a Hmong American spoken word artist and documentary filmmaker from the Twin Cities. Kevin works at Twin Cities PBS as an Education Engagement Specialist, where he connects educators with media resources. Kevin represented Minnesota at the Brave New Voices Spoken Word Festival in 2011 and represented Hamline University at the College Union Poetry Slam Invitational in 2012 and 2014. Kevin's work has been published on platforms such as Button Poetry and in the anthology, We Are Meant to Rise: Voices for Justice from Minneapolis to the World, Carolyn Holbrook and David Mura, Editors (University of Minnesota Press, 2021).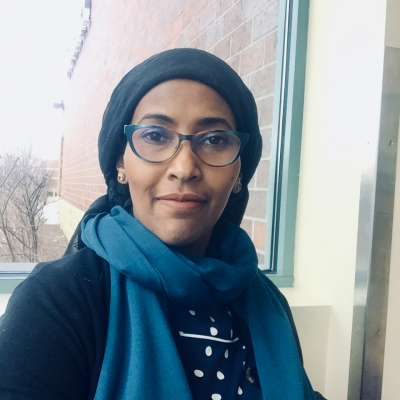 Marian Hassan is an empowering educator and children's picture book author. Marian's work is all about children, and books, and about reading and writing, and talking. As an educator, Marian advises, mentors and trains lots of folks about areas in early childhood education, family literacy, program development, evaluation, coaching. Lately, she has been speaking to dual language families and teachers about the importance of the home language to the development of the second language. As a writer, her love of literature began at an early age listening to relatives tell Somali tales, a natural backdrop of the rich oral culture of her native Somalia. She is the editor of a recently published anthology, Crossroads, An Anthology of Resilience and Hope by Young Somali Writers; and the author of the soon to be published the ABC's of Peace, A Somali Lullaby, Bright Star Blue Sky and Dhegdheer: A Scary Somali Folktale. Marian earned a Bachelor of Arts degree from York University in Canada in English Literature and Mass Communication and has done graduate work in Elementary Education as well as a K-8 teacher licensure with specialty in Language Arts at St. Thomas University.
2023 Sidewalk Poetry Jurors
Fong Lee is an artist based in St. Paul, Minnesota. He is a celebrated poet, with publications through the Minnesota Prison Writing Workshop, and Asian American Writers Workshop, a beloved painter, and a published photographer. Fong and his family immigrated to the U.S. as Hmong refugees when he was a child, after his family was displaced from their borrowed home in Laos.
Thressa Johnson is a Minnesotan poet and pre-school teacher. She has three books published through Beard Poetry and has both competed and coached slam poetry on a national level. Thressa believes in bubble baths, breathing deeply, and being unapologetically herself.
Aesha Mohamed is a Somali author and multidisciplinary artist based in St. Paul, Minnesota. She released her first poetry book (Love) letters to, Him in May 2022 and hosted her book launch in August 2022 with over 200 attendees. Aisha is currently working on her second book slated to be out in the fall of 2023. She debuted her first solo exhibit "A Moon Shall Rise From My Darkness" in January 2023 at the Soomaal House of Arts. Aisha's love for expression through writing and art is her way of sharing her experiences and, in doing so, she hopes others may find connection and inspiration through her work.
Tanagidan To Win (Tara Perron) is a Dakota and Ojibwe mother. In 2020, she wrote Takoza Walks with the Blue Moon Girl, Animals of Nimaamaa-Aki, and Animals of Khéya Wíta. These indigenous children's books are language books. Tanagidan To Win works with plant medicine and creates a variety of indigenous arts—moccasins, drums, rattles, and medicine bags. She was a 2021 Sidewalk Poetry Contest winner.
Michael Kleber-Diggs is 2023-2025 Jerome Hill Artist Fellow and a poet, essayist, literary critic, and arts educator. His debut poetry collection, Worldly Things (Milkweed Editions 2021), won the Max Ritvo Poetry Prize, the 2022 Hefner Heitz Kansas Book Award in Poetry, the 2022 Balcones Poetry Prize, and was a finalist for the 2022 Minnesota Book Award. Michael's essay, "There Was a Tremendous Softness," appears in A Darker Wilderness: Black Nature Writing from Soil to Stars, edited by Erin Sharkey (Milkweed Editions, 2023). His poems and essays appear in numerous journals and anthologies.
---
PARTNERS

Public Art Saint Paul
Saint Paul Almanac
Mayors Office
City of Saint Paul
City of Saint Paul's Department Public Works
---
FUNDERS
Public Art Saint Paul and Sidewalk Poetry are supported by are made possible by the voters of Minnesota through a Minnesota State Arts Board Creative Opportunity Grant, thanks to a legislative appropriation from the Arts and Cultural Heritage Fund.