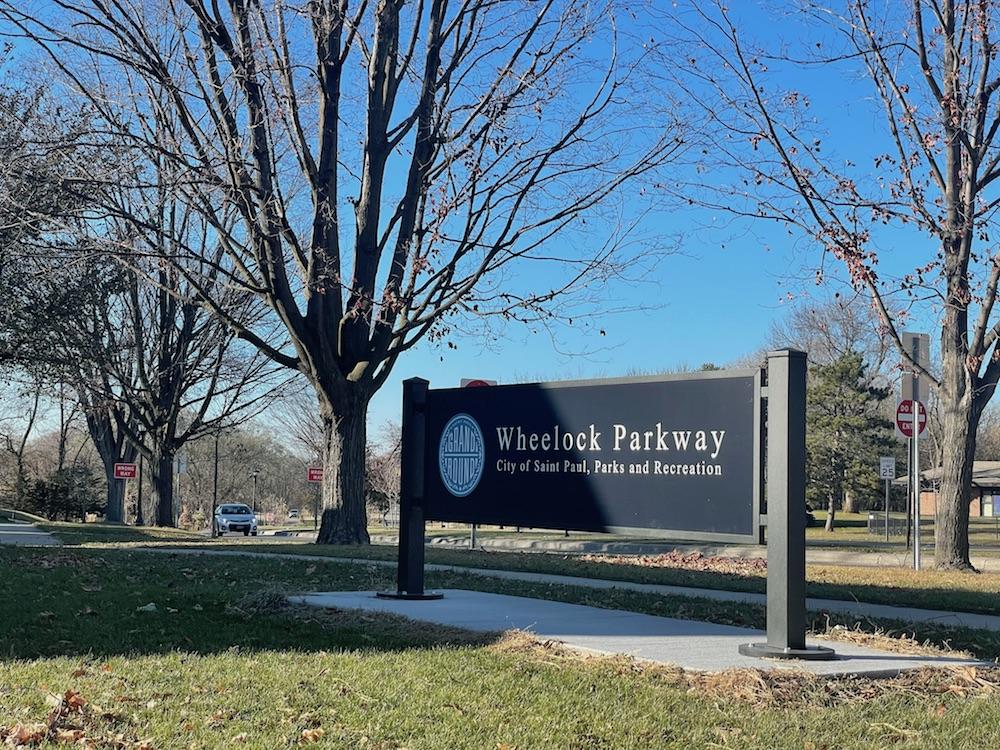 Congratulations to our Wheelock Parkway Artists!
Nine artists have been selected to complete public art installations along Wheelock Parkway in Saint Paul, contributing to the larger Grand Round parkway. Some will be working in teams and others are embarking on solo projects, but all artists will refer to the theme of birds and migration as inspiration for their artwork. The goal of these installations is to create a public art trail made up of a wide range of artistic visions and voices. City Artist and PASP Staff Member Aaron Dysart facilitated the artist search and selection process with the City of Saint Paul.
In an interview with the Star Tribune, Dysart explained the importance of Public Art in Saint Paul:
"It's not just this notion of decoration; it's a notion of seeing your city and communicating differently, especially across cultures. It's this visual language that you don't necessarily need specific training to enjoy. It's for everybody." 
We're so excited for these artists to start working on their designs, and for their projects to transform this major loop across the northern neighborhoods of St. Paul. Stay tuned for more news as their designs materialize!
The Grand Round
The city of Saint Paul started their search for artists in November of 2020 to create public art installations along Wheelock Parkway. These public art installations are part of a larger project for the Grand Round bicycle and pedestrian trail, a 27 mile loop around the city that will be finished by the end of the year.
The history of the Grand Round goes back to the late 1800s. Landscape architect H.W.S. Cleveland was hired by both cities of Minneapolis and Saint Paul to design various neighborhoods and parkway systems. Cleveland also played a major role in the landscape design of the University of Minnesota campus. Fun fact: H.W.S. Cleveland is buried in Lakewood Cemetery near Bde Maka Ska.
For some not-so-light reading, check out the most recent historical report from the City of Saint Paul on the Grand Round. 
Meet the Wheelock Parkway Public Artists
The nine artists that have been selected are in the design process for their public art pieces. Public Art Saint Paul will be providing updates on the progress of these installations, so be sure to follow our newsletter and social media for more information!
 Gail Katz James is a Minneapolis artist who transforms steel, wire and recycled objects into playful,   vividly colored sculptures that provoke curiosity and often include interactive elements. She earned an   MFA in Textile Arts from University of California, Davis in 1996. Katz-James enjoys creating site-specific   work for kids and families, to enliven settings like healthcare and educational facilities. She received an   Artist Initiative Grant from the Minnesota State Arts Board, for fiscal year 2016. Previous commissions   include interactive sculpture for Children's Hospitals of Minnesota in Minneapolis and St. Paul. She   currently exhibits several outdoor sculptures every year in regional sculpture walks. In 2019, Katz-James   installed Flour Sack Rack, a permanent sculptural bike rack including enamel on steel, for the City of   Minneapolis and An Owl's Perspective, an outdoor interactive sculpture made from willow, steel and   hardware for the City of Bloomington.
Christopheraaron Deanes has an extensive art resume includes multiple public art installations and   several current works hanging in restaurants and galleries around the Twin Cities. Most recently you can   find his work adorning the walls in the new CHS Field, home of the Saint Paul Saints. He was selected   out of thousands of applicants for his four paintings in the new US Bank Stadium, home of the Minnesota   Vikings.  Other projects include: the John Bigger Seed Project, a public art project with the City of   Minneapolis Public Works, and the University of Minnesota's Urban Research Department and Obsidian   Arts Gallery. Deanes is the co-founder of the ROHO Artist Collective, a network for artists of color in the   Twin Cities. He was recently awarded a 2022-2023 Research Grant from the Forecast Public Artworks   and an Individual Artist Support Grant from the Minnesota State Arts Board. Deanes currently works as   the Culture and Climate Coordinator for Fridley Public Schools.  He has found beautiful ways to blend his   love of youth, art and community through his work and spends a lot of time creating, with the help of   community participation.
Sara Kathryn Udvig is a multidisciplinary public artist creating people-centered projects at the     intersection of art and improved livability. With her work, Udvig attempts to expand the human spirit by offering viewers opportunities to practice, play, share, and create. She opens her work to grand collaboration because she appreciates that built relationships, personal growth, shared experience and other immaterial byproducts of art's process are of great service to the collective human spirit and are often more essential and lasting than resulting art objects. She's received grant awards from: Saint James Area Foundation, ArtPlace America, Prairie Lakes Regional Arts Council, Minnesota State Arts Board, Kaboom!, Metropolitan Regional Art Council, BNSF Railway Foundation, UMN Board of  Regents. Udvig serves on the board of directors for her local housing board- Neighborhood Development Alliance, she is a 2017 alumni of the Creative Community Leadership Institute, she trained with Everyday Democracy to facilitate Dialogue to Change conversations to foster racial equity in MN, and she's a certified yoga teacher and dedicated         practitioner. See her work at www.skudvig.com.
 Xena Goldman is a painter, illustrator, muralist, comic artist and educator. In her work, she explores how we move through the modern world and continue redefining our place in it. She believes that drawing upon vulnerability and raw emotions through the framework of art is a powerful tool to allow the public to find common ground, a common language, and a means of tapping into their own truth. Additional themes of interest include mental health, equity, transportation justice, technological relationships, queer identity and climate change.
Claudia Valentino is the Founder and Creative Director of Copla, as well as a full-time muralist who specializes in community-driven art and thrives on fostering inclusive, multicultural and positive team environments. Questions surrounding identity, belonging, and social justice are the defining themes of her life and artistic practice. She loves how making art can be a tool for communities to strengthen bonds, organize, and protect themselves. She was born in Mexico, grew up in Argentina and Chile, and has been living in the United States for over a decade.
Constanza De La O Carballo is best known for turning acrylic paintings as well as murals into voice pieces that highlight the marginalized. She is inspired by her own bicultural and bilingual upbringing as an immigrant in the south Minneapolis Philips community, where she has been painting murals since the age of 13. Her art, a form of community activism, has travelled through Latin America, Europe, and throughout the U.S. Here in Minnesota, she has brought fellow women artists together internationally and locally through large scale community events to celebrate International Women's Day and specifically bringing attention to the inequalities women face in all sectors of society including economic, political, workforce, healthcare, and education.
As a child, Jon Kamrath dreamed of being an artist, filling galleries and creating large outdoor sculptures. He studied art and art education at Concordia Moorhead, received his Masters of Fine Arts from ISU and successfully landed the greatest job ever, an Art Teacher. After loving teaching for over a decade, Jon decided to use all the lessons he had learned from thousands of students and took a "short break" to focus on his own artistic vision, quickly finding great joy and success. Years later, he is still living out his childhood fantasy sculpting large-scale outdoor public sculptures and filling galleries with his work. Jon's studio is located in Mahtomedi, MN, where he lives with his muse and their 3 young children.
Ash Kubesh is a maker that blends artistic and technical. Started his artistic career creating fluid ceramic forms but wanted to combine new technological advancements and traditional sculpting techniques into a 3D/ Stop motion animation career. His creations aspire to unite mediums by integrating the physical and digital worlds through imaginative presentations.
In 2004 he co-founded Folklore Studio a unique team of artists who strive to construct visually captivating concepts and innovative experiences for audiences. We combine vibrantly colored imagery and animation to transport viewers through storytelling.
Kao Lee Thao is the Visual, Public artist and 3D animator behind Inner Swirl, where she taps into the subconscious and releases hidden inner swirls in paintings. All of my inspirations come from my dreams and personal experiences. With every stroke I leave behind a window into my soul, hoping to spark inspiration in others to transport viewers to a world of fantasy, reminding us not to forget what imagination can accomplish in life. I challenge you to let go and explore…