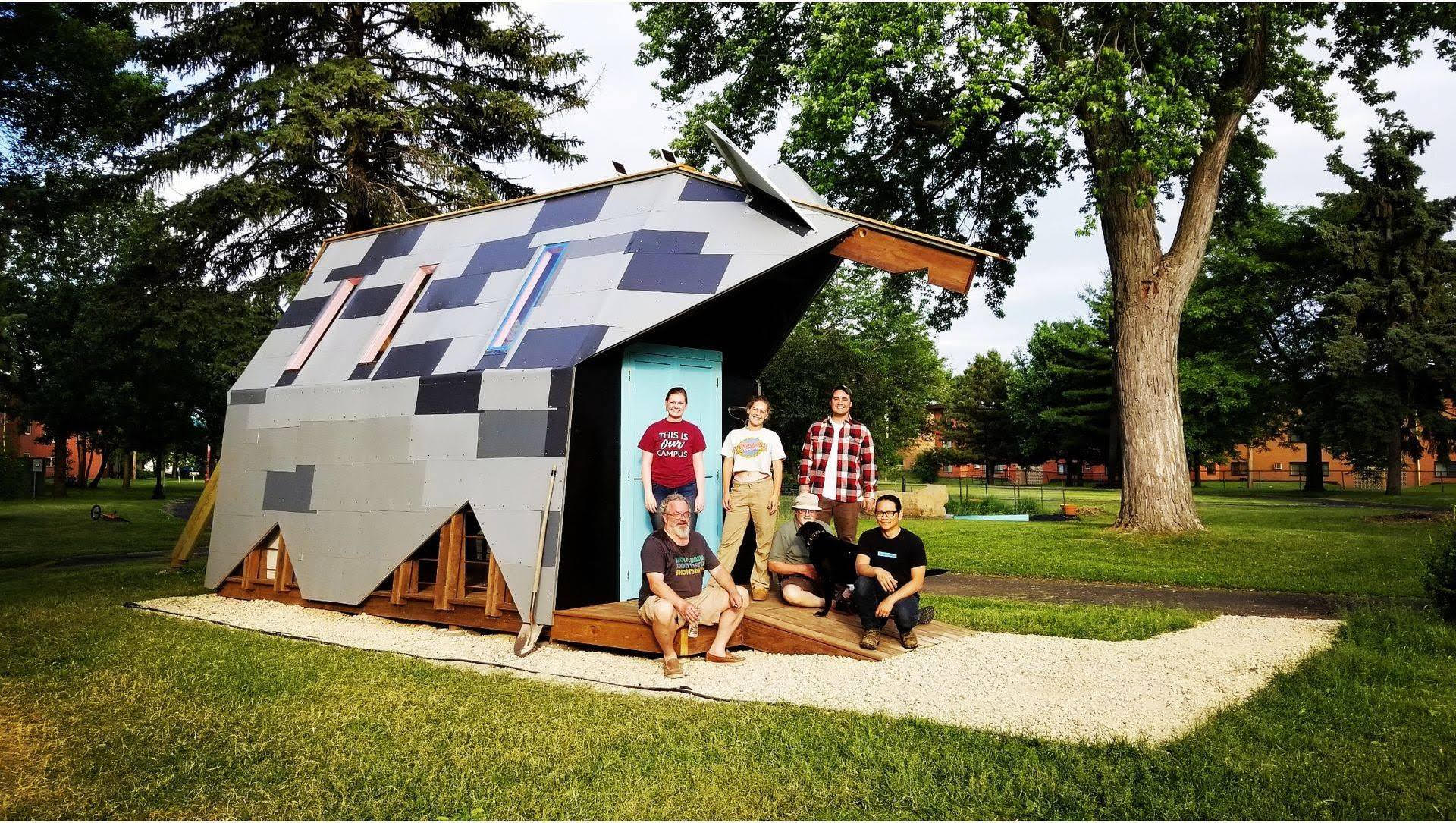 Email resume and cover letter to Ruby Kinney (ruby@publicartstpaul.org) by Thursday, January 5, 2023 for consideration
$1,500 stipend
12-15 hours/week
Feb 1, 2023 – June 1, 2023
Public Art Saint Paul – Social Media & Communications Internship
Public Art Saint Paul is a private nonprofit that places artists in leading roles in our community to shape public spaces, improve city systems, and deepen civic engagement. PASP creates places of beauty, reflection, and engagement within the urban landscape—from Minnesota Rocks sculptures throughout the city parks to programs and sculptures at Western Sculpture Park to The Art of Food in Frogtown and Rondo, and our Night Light Festival in Fall 2021 and more! Our Sidewalk Poetry Program has stamped sidewalks with 1,100 poems, enjoyed by thousands each year.
In summer 2023, Public Art Saint Paul (PASP) and its organizational partners will present the inaugural Wakpa Triennial Art Festival in the Twin Cities (Wakpa means river in the Dakota language). Newly commissioned artworks by more than 30 Minnesota artists, coupled with public programs and tours featuring additional artists, writers, performers, and cultural commentators, will lead viewers over 12 weeks to places they may not have known before or will see anew through the eyes of artists. The Wakpa Triennial will offer opportunities for friends and families to experience and to learn more about people, place, neighborhood, land, water, plants, and how these are related.
Description:
Public Art Saint Paul is seeking a social media intern to assist the organization in preparation for the Wakpa Triennial. Approximately 90% of the duties performed in the role will be related to communications and social media projects, with approximately 10% of remaining duties to be determined as needs arise. This role requires on-site work in our downtown Saint Paul office at least 1 day/week, as well as remote work from home. The in-office time may increase by the end of the internship period as the opening of the Wakpa Triennial grows near. The intern will primarily work with several PASP staff on the following tasks with other administrative duties will be assigned as needed: 
Duties:
Assist with the design and execution of social media campaigns related to the Sidewalk Poetry Program and Contest, the Wakpa Triennial Art Festival, and other Public Art Saint Paul programs.

Compose content for bi-weekly e-newsletter and assist in management of mailing lists.

Create and update social media calendars to promote PASP and Wakpa Triennial.

Create and distribute multimedia content such as infographics, articles, and videos on social media.

Track social media engagement to identify high-performing ideas and campaigns.

Create and update content on PASP and Wakpa Triennial websites.

Respond to comments and DMs on social media platforms.

Brainstorm and research ideas for original content and improvement of social media reach and engagement.

Create compelling graphics to share across social channels.

Ensure branding is consistent across public facing platforms.

Support in other tasks as needed.
Requirements
Passionate about the Saint Paul and its vibrant communities

Interest in public art, MN arts communities, civic systems, and community engagement.

Minimum 6 months professional experience in social media coordination, scheduling, campaigns, and/or management. Graphic design experience preferred. 

Excellent written communication skills, comfort with editing and multiple revisions.

Proficiency in MS Office applications and ability to learn new technologies.

Access to computer with stable internet connection.

Must be 18 or older and vaccinated against COVID-19.

Able to reliably communicate via email with clarity, promptness, and responsiveness.  

Independent worker.
To Apply
Please email your resume and a cover letter to ruby@publicartstpaul.org by Thursday, January 5th, 2023. If you are chosen for an interview, you'll need to provide the names, titles, relationships to you, and contact information (email or telephone number) for two professional references. 
Duration:
The position will begin on Tuesday, February 1, 2023 and conclude on June 1. 
The position requires availability for 12-15 hours a week. 
PASP office safety approaches to COVID:
All PASP staff are vaccinated against COVID-19. We are in the office a few days of the week, but otherwise work remotely. The role will require working in the PASP office at least 1 day/week. The office time may increase by the end of the internship period as the opening of the Wakpa Triennial grows near. 
Compensation
This internship includes a stipend of $1,500 in three payment increments. 
PASP is committed to supporting students in applying for course credit or internship scholarships as well if that is something that is possible.
Work Culture at PASP
We enjoy playfulness, creativity, innovative thinking, curiosity, sharing food, art, music, and storytelling, while we also like to share our passions about making significant impact and change. We value anti-racism and work intentionally to dismantle systemic racism in all systems.  We acknowledge that while some administrative tasks can feel tedious, they are critical to the success of an arts nonprofit and therefore are very valued and important. All staff do administrative work that helps to support Public Art Saint Paul.
Public Art Saint Paul is dedicated to building a diverse and inclusive team. We strongly encourage candidates from a wide variety of backgrounds and experience levels to apply!