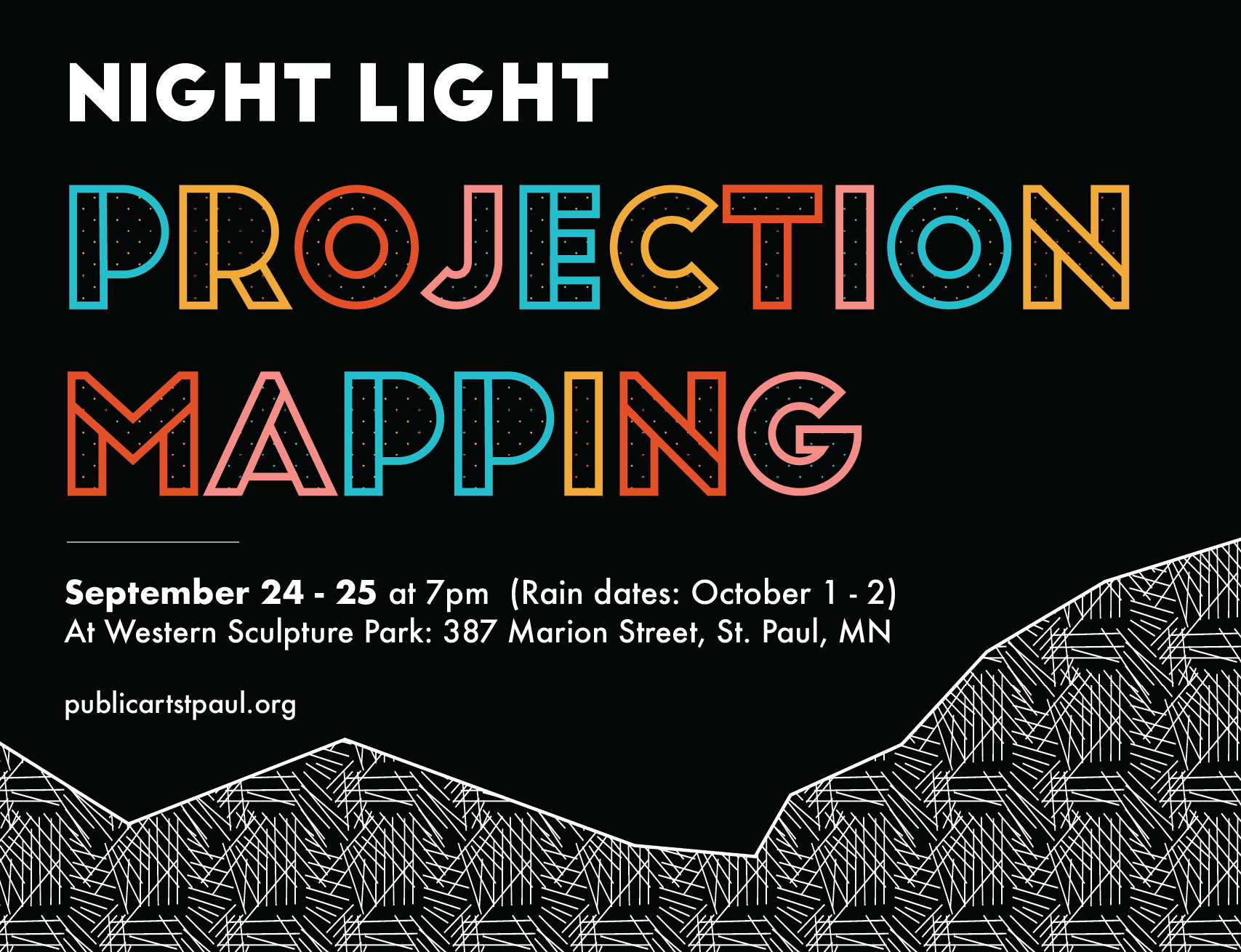 Emerging Artists Form Cohort for Video Projection Mapping Program
Public Art Saint Paul and partners are excited to bring a fascinating, public-facing digital media experience to Saint Paul in our pilot program—Night Light at Western Sculpture Park—which will focus on a special video technique called "projection mapping."
Projection mapping is a mesmerizing nexus of public art and technology with videos projected onto unconventional surfaces such as buildings, interior spaces, natural landscapes, and sculptures. It is a compelling way of telling stories and bringing vibrant visual effects into dark environments and nighttime settings. This projection technique offers productive new approaches to storytelling, community building, and even urban planning with the cultural exchange at its roots.
In 2021, a cohort of five creatives from BIPOC communities have collectively learned, experimented, created, and will share this fascinating art form with the public at Western Sculpture Park. Program dates are Friday, September 24 and Saturday, September 25 at dusk.
Read more about the Night Light artists here.