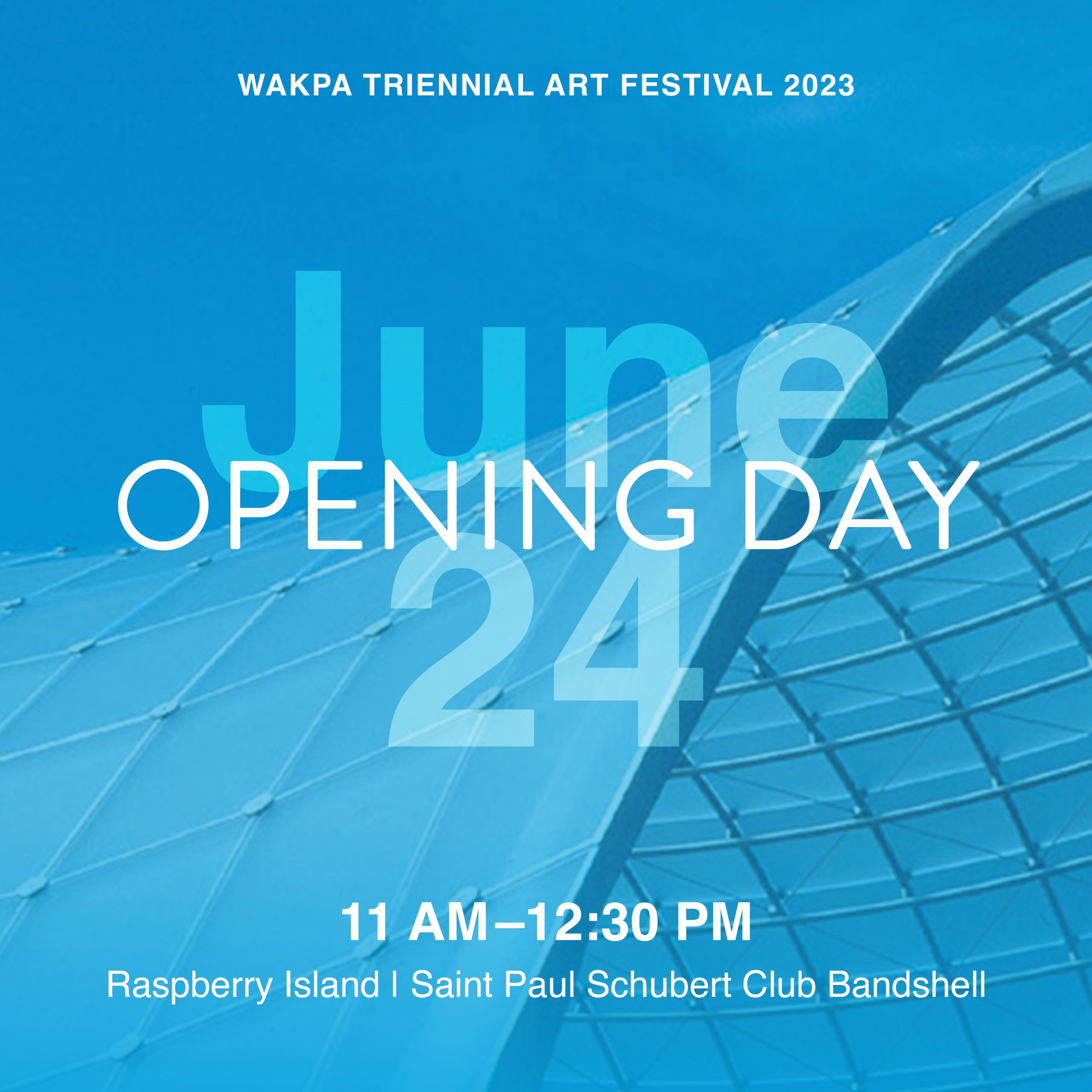 PRESENTED BY OYATE HOTANIN WITH PUBLIC ART SAINT PAUL
Saturday, June 24
11 AM – 12:30 PM
FREE
Raspberry Island, Saint Paul
Schubert Club Bandshell
On this first day that Triennial art projects and installations will be open to the public, we launch the Wakpa Triennial with an event in the heart of Wakpa Tanka, the Mississippi, on Raspberry Island. Amidst the river bluffs of downtown Saint Paul, we will honor the river, Dakota land, and hear from musicians and poets.
Oyate Hotanin will create a flower mosaic, one of their signature artworks, and lead a Round Dance that everyone may participate in. The Buffalo Weavers, 2022 Winner of Best Native American Duo, will share songs. Winners of the 2023 Sidewalk Poetry Contest, led by Public Art Saint Paul with the Saint Paul Almanac and the City of Saint Paul, whose work explores our "network of mutuality," will read their new poems.
Based in Saint Paul, Oyate Hotanin (Voice of the People) is an indigenous organization working to lead a movement for the next 500 years that supports a new era of art, healing, and change. The organization exists to creatively channel the potential of conversation, stories, art and mobilizing to bring communities together to laugh, think, inspire healing, and to address critical issues that spur social change.
Where to park?
Parking at Raspberry Island
Limited parking is available on Raspberry Island- we hope to reserve Island parking for our elders and any other guests that require mobility support. If you are willing and able, please park at any of the locations listed below!
Parking can be found in two lots located along Harriet Island Road on Harriet Island. Walk along Harriet Island Road back to Raspberry Island for access.
Other parking options include the Victory Ramp in downtown St. Paul and walking partially across the Wabasha Street bridge, taking the stairs down to the island.